Retail Banking : Europe 2017
Venue NH Collection Barbizon Palace Hotel, Amsterdam
This event has now taken place, we will be announcing the 2018 edition soon. Pictures and presentations from this year's event can be found on the relevant pages.
Retail Banking: Europe 2017 discussed the future of the retail banking industry across Europe. Stemming from our highly successful Retail Banking London conference, this event provided European perspectives on key issues facing the industry: PSD2, fintech finance, open banking, alternative lending and ever changing customer priorities.
Retail Banking: Europe 2017 brought together retail banks, new market entrants, financial professionals and industry disruptors in an active discussion of the key issues facing the industry:
Redefining the retail banking landscape in Europe
Regulatory update – impact of PSD2
The rise of alternative lending
Latest technologies within the industry
Review of Payment Initiation Service Providers (PISPs)
Future Perspectives – Building A Roadmap Beyond 2017
Retail Banking Europe 2017 offered a content-rich agenda and fruitful networking. Our river cruise drinks reception and lavish buffet dinner took in the sights and sounds of Amsterdam offering the perfect platform to network with peers and to establish new connections with senior influencers across the industry.
This conference is CPD certified and lets you earn points towards your professional development.
To register now, or for more information, please contact Carlo Mancini:
T: +44 (0) 20 3096 2582
STANDARD RATES
Banks & Industry Associations
€1250
Financial Service Providers, Technology Companies and Fintechs
€1950
Dinner Only
€250
Why Attend?
Hear from key senior industry thought leaders via informative and inspiring keynote sessions

Network with speakers, participants, partners and share best practise with your peers

Discover the latest key industry trends and discuss practical solutions to the most pressing industry questions
Who Attends?
The annual event brings together decision-makers and specialists from a variety of key sectors, job titles include:
CEOs, CFOs, CIOs

Chief Transformation Officers

Chief Innovation Officers

Managing Directors/Project Directors

Director Compliance Retail Banking

Head of Digital

Head of Channel Management

Head of Portfolio Management

Head of Operations

Heads of International/Group Strategy

Heads of Financial Services

Heads of Consumer Finance

Fintech & Innovation Managers
Company Type:
Retail banks

Financial Advisers

Consultants

Tech Providers/FinTech
Terms and Conditions
We reserve the right to change event details if necessary, although we will endeavor to keep all changes to a minimum. We will inform you as soon as possible of important changes, for example name or date changes.
Substitutions may be made in writing at any time and will incur no penalty fee. Cancellations without a substitute delegate received a month prior to the event will be subject to a 20% cancellation charge. Delegates canceling after this date without a substitute delegate will be required to pay the full fee and no refund will be made. Cancellations must be received in writing or via email and will not be accepted over the phone.
Force Majeure
We reserve the right to cancel the event by reason of Force Majeure, included but not limited to fire, flood, extreme weather conditions, acts of war or violence, malicious damage, explosion, earthquake, strike, civil disturbances, political unrest, riot, labour dispute, power cuts or any other extraneous variable beyond Compelo's control.
NH Collection Barbizon Palace Hotel, Amsterdam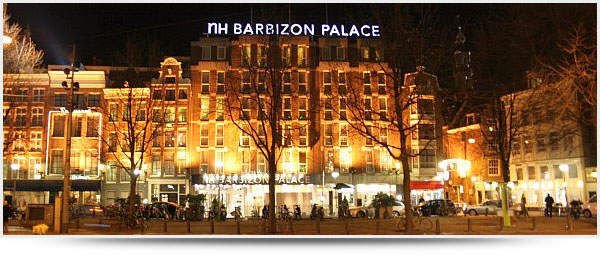 Retail Banking: Europe 2017
took
place in Amsterdam at the
NH Collection Barbizon Palace Hotel
.
Situated in the very heart of Amsterdam's oldest quarter, the hotel is minutes from the city's key attractions and the Central Station and 15 minutes from Amsterdam's Schiphol Airport by public transport.
The hotel has a reputation for high end service in a warm and personal atmosphere. Concealed behind a facade of 19 unique 17th century houses, this hotel offers a cosy yet stylish environment, adorned by eclectic design and furniture.
NH Collection Barbizon Palace Hotel
Prins Hendrikkade, 59-72
1012AD Amsterdam
The Netherlands
T: +31 20 556 4564
0.87 km Dam Square (city center)
16.47 km Amsterdam Schiphol Airport
0.29 km Amsterdam Central Station
2.48 km Van Gogh Museum
Accommodation:
We have secured a number of rooms at a preferential rate for our delegates and participants of Retail Banking Europe at the NH Collection Barbizon Palace Hotel.
Premium Room – €225 per night (room only)
If you would like to book a room, please click here. Alternatively, if you would like a list of nearby hotels please contact Vicki on vicki.greenwood@compelo.com
Cesare Allaneva, Business Development Executive EMEA, Appway
Cesare Allavena is Business Development Executive EMEA at Appway, where he uncovers new opportunities and grows partnerships in the region. Cesare has a long-standing track record in advising the financial sector on digitization, customer life-cycle management and analytics initiatives. Previously Cesare worked as technology consultant in the financial sector and as a founder and partner in different Fintech companies.
James Barker, Head of Digital Banking EMEA, International Group, Fiserv
James Barker is the Head of Digital Banking EMEA for Fiserv. For a number of years he's been involved in the digital transformation and customer experience space, first with retail and e-commerce and most recently within digital banking. He's been closely involved in the transformations of a number of banks from global tier one, to niche local, all unified by their common belief in the power of an excellent customer experience.
Douglas Blakey, Editor, Retail Banker International
Douglas is Group Editor, Consumer Finance at Verdict, chief of judges for the annual Retail Banker International Awards and lead market advisor for Verdict's retail banking research division. This produces and maintains more than 50 market leading research reports and has undertaken bespoke consultancy projects for banks, vendors and their advisors. Douglas practiced as a solicitor in Scotland before moving into business information and analysis. He maintains an editorial advisory board of leading bank executives and is a regular guest banking analyst with BBC, NBC, New Statesman and other leading media.
Alastair Brown, Vice President, Marketing, Dealflo
Alastair helps B2B technology companies scale rapidly and sustainably. He is currently VP Marketing at Dealflo, one of Europe's fastest growing fintech businesses. Alastair has previously held senior positions for many B2B technology providers, leading teams from around the world for major corporates (Dell, Rackspace and Telenor) and early stage VC-backed businesses (most recently, sales acceleration platform Artesian). Alastair holds an MBA from Warwick Business School as well as degrees from Manchester University and Kingston Business School.
Andrea Buzzi, Head of Solutions, Appway
Andrea Buzzi, Head Solutions, shapes the offerings and capabilities of the Appway Financial Services solutions. He is charged with planning and refining Appway's development track as the company enters new markets around the globe. With more than 10 years at Appway, Buzzi applied his extensive experience in project management and process redesign to establish Appway's office in Ticino and expand its client and partner network in the EMEA region.
Richard Dear, Business Development Director, Icon Solutions
Richard Dear, Icon's Business Development Director, has worked in the payments and card space for over 20 years, working for organisations like LogicaCMG, VocaLink, GXS and ACI. He has worked with worked with a range of financial institutions helping them meet their challenges, resulting in the building and maintaining of mutually beneficial client relationships. At Icon Richard leads business development for Icon's Instant Payments Framework (IPF), a real-time payments orchestration engine and gateway solution.
Edward Dillon, Director of Innovation, KBC Bank Ireland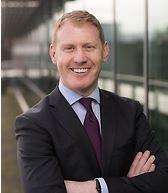 Eddie was appointed Director of Innovation for KBC Ireland in January 2017 with responsibility for digital transformation and innovation. KBC Ireland is executing a Digital First customer centric strategy with a view to being the frontrunner in the digital transformation of the KBC group. Prior to this appointment, Eddie was Director of Products for the last five years where he had responsibility for product and commercial activities of the retail bank. During this period he oversaw the launch and expansion of KBC into a full service retail bank with a growth in customer base to over 250,000. Eddie, a Chartered Accountant, worked in senior advisory and corporate finance roles prior to joining KBC. He holds a Bachelor of Commerce from University College Dublin, a Masters in International Accountancy and Finance from Heriot-Watt University, Edinburgh and an Executive MBA from Vlerick Business School in Belgium.
Anne Dorst, Strategy Director, Collinson Group
Anne Dorst is a Strategy Director at the Collinson Group's loyalty practice, focused on developing strategies to drive customer loyalty for financial services and other brands using a range of services and marketing expertise including consultancy, data and communications. Anne has over 20 years of international business experience in branding, marketing and advertising, having worked client and agency side with brands such MasterCard, American Express, Barclays, UBS and Microsoft.
Andrew Fay, CEO and Co-Founder, Munnypot
Andrew has developed a broad-based experience in creating innovative and market leading Wealth Management propositions spanning a career of over 26 years in financial services. His latest venture Munnypot, which recently launched in 2017, is a low-cost online investment advice service which uses a chat style approach advising its customers on how to save and invest to achieve their goals. Before Munnypot, Andrew was Head of Wealth Management at Close Brothers Asset Management during which he played a key role to deliver the financial targets during a period of transformational change. Andrew was Chief Executive of Cavanagh Group PLC a leading wealth management business in the UK for nearly 15 years. Cavanagh was a start-up business which grew rapidly and listed on AiM in 2003. Cavanagh built a reputation for developing innovative solutions in a fast-changing regulatory environment. Close Brothers purchased the business in 2011.
Ruud Grotens, Principal Consultant, EMEA, Fiserv
Ruud Grotens is a principal consultant and subject matter expert in financial crime. With over twenty years of experience working across a range of industry sectors, including financial services and telecommunications, Grotens has both broad and deep expertise in anti-money laundering and fraud prevention solutions. He guides Fiserv clients to help them increase the efficiency and effectiveness of financial crime risk management operations. Prior to joining Fiserv, Grotens held product management roles at Compuware Corporation and worked for Atos Origin in a variety of development and consultancy positions. Grotens holds a Masters degree in computer science and business informatics from Radboud University, Nijmegen and is based in The Netherlands.
Michael Harte, Group Head of Innovation, Barclays
Michael joined Barclays in July 2014. As an advocate of Open Systems, Agile and Lean processes, Michael is always looking at applicable technologies and services to meet opportunities for customers and create valuable business solutions. He has experience in strategy, transformation, operational and service excellence. His current focus is maximising value through innovation, investments and delivery of services, platforms and capabilities for the creation of enterprise value. Before joining Barclays, Michael was Group Executive of Enterprise Services and Chief Information Officer at the Commonwealth Bank of Australia Group, where he was responsible for group-wide retail and institutional banking systems and operations, brokerage, wealth and asset management systems. Together with his team, Michael transformed CBA into one of the most respected customer focused and technology leading banks in the world. Michael held posts of Executive Vice President, Chief Information Officer, IT and Operations and Technology posts at PNC Financial Services (2001-2006, New York) and at Citigroup (1996-2001, London and New York), creating and capitalising on platforms and services for sustained competitive advantage. Educated in New Zealand at Massey University, Michael then completed a Master of Science degree in Systems Management (with distinction) at New York University.
Benny Johansen, Head of Open API, Saxo Bank
Benny has been with Saxo Bank since 2004 in various roles. He has over twenty years of experience in all areas of software development in the role of contributor, architect, project manager, department manager, enterprise architect or product manager. Before joining Saxo Bank, Benny spent 10 years in Silicon Valley as a Vice President of Software Engineering for GN Resound, a Vice President of Software Engineering in a start-up, and as an independent consultant. Benny has BSc in Computer Science from DTU and an Executive MBA from Copenhagen Business School.
Ton Kentgens, Global Business Development Private Client Solutions, Ortec Finance
Mr. Kentgens studied Economics at the University of Maastricht. After graduation, he worked for the Open University and later for ABP Investments as Manager European Equities. After ABP, he switched to Rabobank Group, where he worked a total of 12 years, 6 years for Rabobank and 6 years for Robeco, the asset management company of the Bank. In April 2005, Mr. Kentgens went to Warsaw, Poland for a period of 5 years. This assignment started with employment for Rabobank International. Later, he switched back to Robeco and set up a local sales office in Warsaw for Central & Eastern Europe. In 2009, Robeco closed its CEE office due to the economic crisis and Mr. Kentgens moved back to The Netherlands where he was employed as a Principal Consultant at Capgemini Consulting Financial Services and focused on Private Banking & Wealth Management clients in The Netherlands and abroad. In 2013, Mr. Kentgens joined Ortec Finance where he is responsible for Global Business Development for Ortec's Wealth Management product OPAL.
Omri Kletter, Head of Fraud & Authentications Solutions, NICE Actimize
Omri is responsible for managing the fraud and authentication solutions in the EMEA region for NICE Actimize. Prior to joining NICE Actimize, he joined the Security Division of NICE where he worked as the New Technologies Product Manager and was responsible for new initiatives including the division's Cloud and Cyber Intelligence activities. Mr. Kletter began his career in Israel's elite technological intelligence army unit, where he served as the Head of the Global Counter-Terrorism section.
Benoît Legrand, Global Head of FinTech, ING
Benoît Legrand (48) began his career as an investment banker at Bank Bruxelles Lambert in 1994, before it became ING Belgium. He rejoined the Group a few years later, after founding his own start-up company in retail distribution. Benoît has an extensive international experience within the ING Group having worked in Investment Banking, Retail and Private Banking covering diverse areas such as Marketing, Sales, Branch Distribution and Product Management in Belgium, Singapore, Poland, the Netherlands and France. In 2007 he was appointed to the Executive Board of ING Nederland where he lead the total make-over of Private Banking and Securities and took an active part in the merger of Postbank and ING Bank. He was appointed CEO of ING Direct France in 2010 and Country CEO ING France in 2013, after merging all retail, commercial banking and real estate activities in France into one single integrated entity. In October 2015, Benoît has been appointed Global Head of FinTech of ING, playing a leading role in the digital transformation of all activities of the Bank. Benoît graduated in Economics from Catholic University of Leuven and in International Relations from the London School of Economics.
Monica Monaco, Founder and Managing Director, TrustEu Affairs
Based in Brussels for the past 14 years, Monica Monaco is the founder and managing director of TrustEuAffairs. TrustEuAffairs advises its clients on Eu legislative relevant initiatives. Monica is a member of the Society of European Affairs Professionals (SEAP) since 2004, and served as a member of the SEAP Board from May 2012 to May 2015. Monica's areas of focus are financial services, payment systems and technology, new payments means such as mobile and crypto, as well as e-commerce. Monica has been Senior Manager for EU Relations and Regulatory Affairs in the Legal Department of Visa Europe for more than ten years, being responsible for the relations with the European Commission, the European Parliament and the European Council Working Group on Financial Services, as well as with various national regulators. Before joining Visa Europe she has been working as a Consultant for both Andersen, Deloitte & Touche and the OECD in Paris, dealing with a variety of financial services matters. She also worked for the Council of Europe in Strasbourg, in the Committee on Parliamentary and Public Relations. Monica holds a Master's Degree in Economics, European Law oriented, from L.U.I.S.S.-Guido Carli University in Rome, Italy.
Kevin Poe, VP Global Retail Banking, CGI Group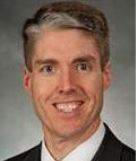 Kevin is the Global Lead for Retail Banking and Wealth Management at CGI, and he sits on CGI's Financial Services Industry Growth Council. Kevin is a thought leader and recognized expert in banking, leading transformations for clients in areas such as digital, data analytics, customer experience and process improvement.
Jukka Salonen, COO and Head of Group Simplification, Nordea
Jukka is the Head of Nordea Group Simplification. He is leading one of the most ambitious business transformation programmes in the European banking world to build up the future bank. Jukka Salonen has a strong foothold in the financial industry working in several strategical positions in Nordea as well as in the European Industry associations. Prior to heading the Simplification Programme he worked as CEO for Nordea Finance 2007-2014. With his visionary and strategic leadership he transformed finance companies from local to pan-regional in terms of culture, business, operating model and platforms. He also contributed actively as the chairman of Leaseurope and is an experienced Board member and chairman. He has been establishing several successful credit and finance businesses in Nordic and Baltic area.
Umang Shah, Senior Digital Architect, Kony
Umang Shah is Principal Digital Architect at Kony, instrumental in helping customers define and manage Digital Strategy since 2011. Umang is a more than 20 years experienced professional with exposure in Banking, Payment Card Industry, CRM, etc. Working across Europe, he has helped many small to very large enterprises in achieving digital transformation with great business results. Umang worked as technology enthusiast for many years before joining Kony.
Eric Tak, Global Head of Payments Centre, ING
Eric is Global Head of ING's Payments Centre, responsible for defining the bank-wide Payments Strategy and execution of the bank-wide roadmap for all segments across the ING network. Eric joined ING as Global Head of Cards in 2011 following his experience as Director of Cards Products and iDEAL with Dutch payments scheme management company Currence from 2005 onwards. Prior to that he has worked for ten years at PricewaterhouseCoopers/PwC Consulting as Associate Director, Financial Services Sector and after the acquisition by IBM as Associate Partner. Eric started his career from 1991-1996 with ABN AMRO as Relationship Banker Corporate & Global Clients and Cash Management Consultant. He studied Business Economics (Vrije Universiteit Amsterdam) and Business Administration (Nyenrode University)
Marijke Terpstra, CRO & COO, Buckaroo B.V
Since 2014, Marijke Terpstra is CRO & COO at Buckaroo B.V., one of the leading Dutch Payment Service Providers with a focus on the European market. Buckaroo has a track record in the industry by helping to create smart payment solutions for their customers. Marijke has a worked for various companies in the financial industry as well as corporate organisations.
Harrie Vollaard, Global Head of FinTech & Innovation, Rabobank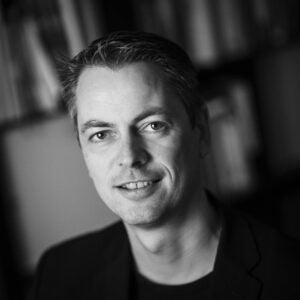 Harrie is head of Rabo FinTech Ventures & Partnerships at Rabobank. He established several partnerships with startups, manages the FinTech investments for the Rabobank, is involved in FinTech accelerator programs around the globe, and created several spinoffs. His main focus today is the cross over between emerging technologies and new business models, revenue streams for the bank of the future.
Marc West, Senior Vice President of Technology Development, Fiserv

Marc is Senior Vice President of Technology Development at Fiserv, Inc. In this role, he is focused on creating measurable value for clients through the delivery of key integration strategies and innovation opportunities across the Fiserv portfolio. His responsibilities span from mobile, digital, and payments to core account processing and data services. Marc is focused on creating competitive advantage for clients to better serve their businesses and customers. This differentiation enables clients to provide market leading products and services that increase engagement and fit the way people live and work today. Previously, Marc was President, Digital Channels, at Fiserv. In this role, he oversaw strategy, product management and marketing for a range of digital banking solutions, including the Corillian Online® online banking and Mobiliti™ mobile banking product sets. Prior, Marcwas Senior Vice President, Banking and Aggregation for Electronic Payments at Fiserv. He successfully oversaw the development and delivery of money movement products, including the Popmoney® personal payments service, as well as account aggregation tools. Before joining Fiserv in 2013, Marc was the President and CEO at Mamasource, one of the largest e-commerce platforms focused on mothers, where he was responsible for business growth and strategic partnerships. He has also served as Managing Director of e-business at Barclays Global Investors, and has held senior leadership positions at H&R Block and Electronic Arts.
ELIGIBLE INSTITUTIONS FOR THE RETAIL BANKING : EUROPE 2017 INCLUDE:
Retail Banking: Europe 2017
brought together high-street banks, retailers, new market entrants, financial professionals and industry disruptors in an active discussion of the key issues facing the industry. The informative and inspiring keynote sessions and informal conversations provided the perfect setting to join other high-profile event guests in engaging discussions. Key industry thinkers and doers met to debate the importance of a new kind of strategies, business practices and partnerships in the industry to meet the challenges of implementing innovative technological solutions.
REQUEST AGENDA
Interested in speaking at this year's event? Please contact Hind Shubber:
T. +44 (0) 203 096 2575
E. hind.shubber@compelo.com
Download Agenda
Thank you for attending the conference.
To download the presentations, please enter the password: