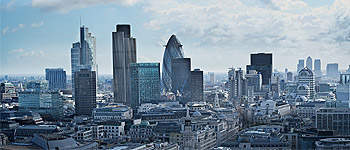 This event has now taken place, we will be announcing the 2017 edition soon. Pictures and presentations from this year's event can be found on the relevant pages.
Retail Banking: London 2016 brings together high-street banks, retailers, new market entrants, financial professionals and industry disruptors in an active discussion of the key issues facing the industry. The informative and inspiring keynote sessions and informal conversations provide setting for you to join other high-profile event guests in engaging discussions. Key industry thinkers and doers will meet to debate the importance of a new kind of strategies, business practices and partnerships in the industry to meet the challenges of implementing innovative technological solutions.
This conference asks important questions about the future of Retail Banking in the face of a dramatically changing landscape – regulatory updates, new market players, consumer behavior and the digitisation of banking. Speakers, participants and partners examine the key industry trends and discuss and find practical solutions to the most pressing industry questions:
How is regulation driving the change in the industry practices?
Will the digitisation of banking see the end of the branch?
How is online and mobile banking continuing to develop?
The best products to keep your company ahead of the curve
The increasing importance of marketing your services to consumers
Big data banking – the latest frontier?
Identifying key industry disruptors
Retail Banking: London 2016 is an opportunity to share ideas, discover trends and network with peers across the industry.