Retail Banking Conference & Awards 2018
Retail Banking: London 2018 brought together high-street banks, new market entrants, financial professionals and industry disruptors in an active discussion of the key industry trends in order to find some solutions and and discuss and find practical solutions to the most pressing industry questions:
Open banking and the main results of the first stage implementation
How Millennials are shaping the future of payments
Artificial intelligence and machine learning
Innovation in branch transformation
Digital security and cyber crime
RegTech – Leveraging technology innovation to comply with regulation
Optimising customer experience in today's competitive environment
Technophiles v Technophobes – meeting the needs of different customers
Details on how to attend Retail Banking: London 2019 will be shared in the future.
The Waldorf Hilton

This year's Retail Banking event visited the iconic Waldorf Hilton in London's West End, its central location and high end setting makes it a perfect choice for this event. Delegates experienced top rate service while enjoying the beautifully restored historic event spaces. The Waldorf Hilton, London is just a six minute walk from Covent Garden tube station which serves the Piccadilly Line. From here, take the tube to Green Park (three minutes) for Buckingham Palace or Piccadilly Circus (two minutes) for Regent Street shopping. Walk to Charing Cross station in only nine minutes for the Bakerloo and Northern Lines, where you can travel to London's main shopping district of Oxford Circus and Bond Street in only two stops.
Michael Allen, Chairman, M.A. Consulting Group Ltd.
Michael is Chairman of MA Consulting Group an independent company that specialises in digital and branch transformation for banks around the world. Founder of Allen International, he has 40 years experience in international marketing and over 30 years involvement in strategic design issues. He grew the company to be one of the largest privately owned design consultancies in Europe and world leader in financial services having worked for over 350 banks on all 5 continents.
Michael's specialism in financial services has seen him direct a multitude of high profile banking projects with ABN AMRO Bank (Worldwide), National Commecial Bank (Saudi Arabia), Mashreq Bank (UAE), Standard Bank (South Africa), National Bank of Kuwait, Lloyds Banking Group (UK), Home Credit (Russia), National Bank of Greece, Intesa SanPaolo (CEE), Raffeisen International (CEE), Erste Bank (Austria), Standard Chartered
(Asia), BNP Paribas (France/Italy/Turkey), Akbank (Turkey), Itau-Unibanco (Brazil), Bancolombia (Colombia), Banamex (Mexico), CIBC (Canada), La Caixa (Spain), Allied Irish Bank (Ireland), Deutsche Bank (Germany/Spain), Garanti Bank (Turkey), ICICI
(India), AmBank (Malaysia), DBS (Singapore), Capitec (South Africa), ABSA (South Africa), Santander (Worldwide), HSBC (Brazil), and Virgin Money (UK).
Prior to forming Allen International, Michael was Managing Director or RPA Europe where he was responsible for all RPA's European business. During his successful management of RPA Europe, he supervised a number of major financial services projects with Natwest Bank, Dutsche Bank (Spain) Yapi Kredi (Turkey), VSB Bank (Netherlands), Caja de Madrid (Spain) and Banco Popular Espanol (Spain). Michael has in-depth experience of marketing brands and managing corporate identity projects. Prior to joining RPA, he was Vice President and Deputy Managing Director at Landor
Associates.
Ida Brá Benediktsdottir, Managing Director of Retail Banking, Arion Bank
Ida Brá was born in 1976. Ida Brá was appointed managing director of Retail Banking in July 2017.
Ida Brá has worked for Arion Bank and its predecessor since 1999 when she joined the research department. She has held various positions within the Bank including, Head of Private Banking, Head of Financial Institutions, and Head of Corporate Communications. Ida Brá was managing director of Investment Banking from 2016 to 2017. Ida Brá served on the board of numerous companies, including Ólafsfjördur savings bank, AFL – savings bank, Landfestar Real Estate and HB Grandi hf. (listed on NASDAQ Iceland). Ida is currently vice chairman of the board of Vordur, Insurance Company.
Ida Brá graduated with a degree in business administration from University of Iceland in 1999 and has a Master's in finance from the Erasmus University in Holland. She is also a certified stockbroker.
Douglas Blakey, Editor, Retail Banker International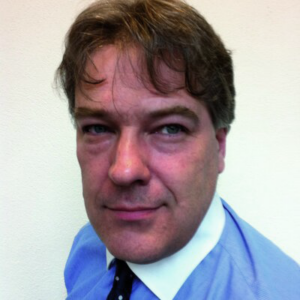 Douglas Blakey is Group Editor, Consumer Finance at Verdict, chief of judges for the annual Retail Banker International Awards and lead market advisor for Verdict's retail banking research division. This produces and maintains more than 50 market leading research reports and has undertaken bespoke consultancy projects for banks, vendors and their advisors. Douglas practiced as a solicitor in Scotland before moving into business information and analysis. He maintains an editorial advisory board of leading bank executives and is a regular guest banking analyst with BBC, NBC, New Statesman and other leading media.
Andrew Bud, Founder and CEO, iProov
Andrew Bud is founder and CEO of London-based iProov. iProov is the world leader in secure, usable face authentication for identity onboarding and online access. Led by a team experienced in large-scale cloud services and advanced machine learning, iProov has been recognised by many awards from organisations including Finovate Europe, SINET, Citi, the NCSC and KPMG. iProov has ten granted patents on its technology, which has been adopted by large organisations worldwide.
Andrew is an experienced technology entrepreneur with a thirty-year career in mobile. In 1999 he founded mBlox, now the world's largest provider of SMS transmission for enterprise applications. As CEO, Andrew built the firm into a successful international telecoms business. From 2003, when he became Executive Chairman the company grew to annual revenues of over $100 million. He served on the Board until its sale in 2016. Since 2008 Andrew has chaired MEF, the global trade association of the mobile ecosystem.
His earlier achievements include Europe's first cordless data network and the mobile network of Omnitel Pronto Italia (now Vodafone Italia).
He has a degree in Engineering from the University of Cambridge and is a Fellow of the IET.
Pete Coleman, Head of Payments Operations, NatWest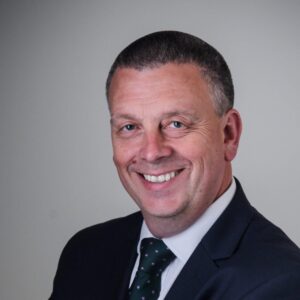 Pete is Head of Payment Operations for NatWest and RBS. An experienced practitioner, Pete has over 30 years experience in Change and Technology for Financial Service organisations including Nationwide Building Society, HBOS, Intelligent Finance and Co-operative Bank.
As Head of Payment Operations Pete leads teams in multiple locations across the globe and is responsible for delivering the end to end payment process for domestic and cross border payments. Prior to this role Pete led Service Delivery within the NatWest / RBS Technology team, transforming the organisation to a UK-centric customer focused bank. Within two years Pete reduced the number and impact from IT major incidents by over 70%.
Before joining NatWest / RBS in 2015 Pete was part of the team that rescued the Co-operative Bank from failure in 2014. He concurrently laid the foundations for remediating technology risks and shaped the digital strategy. Programmes delivered included 7 Day Current Account Switching, a new mobile app and a regulator approved IT strategy aligned to the restructured business.
At Nationwide Pete was Head of Transformation with responsibility for over 1500 business and IT change professionals. His delivery successes included reducing ISA application processing time from over four weeks to two days.
Marc Corbalan, Global Head of Product Management, Vocalink Analytics
Marc Corbalan brings with him over 15 years' data analytics and product experience. As Global Head of Solutions Consulting, Marc focuses on working with customers to create solutions to solve their problems, on product strategy, and on the implementation of Vocalink Analytics products.
Before joining Vocalink Marc was a start-up founder and held senior product roles at Experian and Verizon.
Marc holds a Master's degree in Data Telecommunications and Networks from the University of Salford and a BSc in Physics from the University of Zaragoza.
Marc is also a London Fellow at the Start-up Leadership Programme.
Tony Crane, Director, Customer Experience, Bank of Ireland
Tony is a highly experienced business leader with over 20 years' experience in financial services. Tony started his career as a cashier in 1996 and he has since worked at a senior level across all product lines and within all consumer channels for some of the UK's most distinguished financial services brands.
His industry expertise incorporates retail, investment, retirement, mainstream mortgage and equity release markets as well as advised and non-advised distribution within the consumer, intermediary and business to business segments.
Tony is now leading the Customer Experience team at the Bank of Ireland UK which involves oversight of the teams within product and proposition, partnership, data and analytics, marketing, PR and customer outcomes. Immediately prior to joining the Bank of Ireland Tony led the work on the day 2 Mortgage and Investment proposition for Williams & Glyn (RBS) and acted in a Non-Executive capacity in the launch of two FinTech start-up's (both social-enterprises)
Paolo De Carli, Head of Digital Workflows and Capabilities, CH, Credit Suisse
Paolo is a high performing IT delivery manager with over 25 Years of experience in financial industry's IT application development. He started as application developer in the private banking IT area and has evolved to experienced and reliable project manager as well as manager of several complex IT delivery programs leading large IT teams. In his IT Senior Management Director role he is successfully contributing since four years many highly innovative solutions to Credit-Suisse's strategic Digitalization program, some of them deployed worldwide, but also achieving significant cost reductions due to the implementation of fully automated client onboarding processes as example. One of the innovative digital solutions in Paolo's IT responsibility was last year's launch of the Digipigi digital moneybox in Switzerland.
Bruce Fullerton, Vice President, Performance Enablement & Program Delivery, P&CB, Royal Bank of Canada
Bruce Fullerton is the Vice President, Performance Enablement & Program Delivery, Royal Bank of Canada reporting to Jacqui Allard, SVP, Head of Strategy, Performance Enablement & Marketing, Personal and Commercial Banking. He has worked in the financial services sector for over 19 years.
Prior to his most recent appointment to Vice President, Mr. Fullerton helped drive the transformation of Caribbean Banking, while serving as a key member of Business Management Operating Committee (BMOC) and the Caribbean Governance Committee (CGC), and a director of RBC Royal Bank Trinidad (Ltd).
Mr. Fullerton was also previously the Head, Performance Management, Personal and Commercial Banking, reporting to the Head of Strategy and Strategic Performance Management, Personal and Commercial Banking. In that role, Mr. Fullerton was accountable for the oversight of Canadian Banking's performance management and strategic communications – identifying opportunities, driving execution excellence and ongoing benefit realization, ensuring Canadian Banking achieved its short and mid term goals.
During his career, Mr. Fullerton worked in various roles within head office in Toronto and on several key business initiatives including the transformation of small buisness and helping to drive the execution of RBC's U.S Strategy. He has also spent many years directly dealing with clieints in his role as Commercial Account Manager for Royal Bank.
Over this time, he built a strong network across Canadian Banking which he will fully leverage to help Performance Enablement & Program Delivery achieve its mid-long term goals and objectives.
Sarah Häger, Head of Open Banking Community, Nordea
Sarah (Häger) is Head of Open Banking Community at Nordea creating and driving the community experience between Nordea and FinTechs. Sarah has extensive experience in Cash Management from working with large corporations and institutions in various positions and geographies.
Peter D. Hahn, Dean, Henry Grunfeld Professor of Banking, The London Institute of Banking and Finance
Peter ('Pete') Hahn joined The London Institute of Banking & Finance in 2016 as the Henry Grunfeld Professor of Banking and Dean from City University of London's Cass Business School. Pete joined Cass in 2004 as a PhD student in finance, completed 2008, was awarded a Fellowship from the Foundation of Management Education and the UK Economic & Social Research Council 2007-2009, and joined the full-time faculty in 2009. In 2009, Dr Hahn also became Senior/Special Advisor to the Banking Sector at the UK Financial Services Authority and continued in this role at the Bank of England until 2014 while teaching finance and banking subjects at Cass. Prior to returning to academia, Pete enjoyed a twenty plus year career in banking, lastly as Citi's Senior Corporate Finance Officer for the UK where he was also a Managing Director and member of the bank's London based operating committee. He has worked in various areas of consumer, corporate and investment banking businesses in North America and Europe with his first banking position in a branch office of the Société Générale in France while a student. Professor Hahn has a BA from Drew University and an MBA from New York University (US) and is a Fellow of the UK Higher Education Academy (teaching), completed a Post Graduate Teaching Certificate, and the International Business Schools Teaching Programme at SDA Boconni business school in Italy. He has been questioned many times by Parliament, is regularly interviewed by the BBC, and often cited in business publications.
Tomas Hazleton, Chief Risk and Compliance Officer, CivilisedBank
Tomas is a highly experienced risk and regulation executive with over 25 years of experience implementing and enhancing governance, risk and compliance arrangements for banks and investment firms in London and New York, oftentimes as the organisation's first Chief Risk Officer.
Tomas joined challenger bank CivilisedBank in February 2018 as its Chief Risk & Compliance Officer where he is currently helping to build the bank and prepare it for launch. Previously, Tomas held senior risk management roles with several UK firms, including C. Hoare & Co, Threadneedle, GAM, Bank of America Merrill Lynch and AllianceBernstein. While based in New York, he held senior roles at General Motors Asset Management, DTCC and Citigroup.
Soon after arriving in the UK in 2006, Tomas became a founding member of the UK Investment Management Association's Operational Risk Working Group and later served on its Prudential Risk Advisory Group and Risk & Regulation Committee. He is currently a member of the European Risk Management Council.
Tomas received his MBA from Columbia Business School, where he has served on the advisory boards of the Chazen Institute for Global Business and the Center for International Business Education & Research (CIBER), and also received a B.A. in Economics from Rutgers College in New Jersey.
Fredrik Hedberg, Co-founder and CTO, Tink
Fredrik Hedberg is co-founder and CTO of Tink, a fintech with the goal of helping people understand their finances, empowering them to make smarter decisions and ultimately bringing financial happiness. Founded in 2012, Tink's award-winning consumer app has now gained over 500 000 users in Sweden. Since 2017, the underlying technology including account aggregation and personal finance management is being licensed, enabling banks to create next-generation banking services.
Prior to Tink, Fredrik founded Telavox AB, a telecommunications technology company that today is the largest enterprise VoIP carrier in the Nordics. Fredrik has also served in various engineering capacities for companies such as Novell (Boston), Aspiro (Oslo) and Farallon Capital Management (San Francisco), the world's 12th largest hedge fund.
Robert Johnston, Software Director, UK & Ireland, NCR Corporation
Robert is NCR's UK Software Director for the Financial Industry, working with financial institutions to drive their customer experience and payments platforms as they engage with consumers in multiple channels, such as mobile, online, ATMs and in branches. Since joining NCR in 2004, Robert has looked after the marketing of a portfolio of our financial self-service products. This included leading the marketing for the original SelfServTM ATM program from its inception, through the development phase to the product launch in 2008. More recently he has been involved with the concept creation and introduction of a number of software solutions, most notably for CxBanking. Robert moved across to our UK team in 2015 to assist in bringing these new solutions and concepts to our customers. Previously, Robert had a successful spell in motor racing engineering in the late 80's, followed by several years in the digital mapping and Geographical Information Systems (GIS) industry and then a period in telecommunications product management with Agilent Technologies.
Michelle Kent, UK Director of Digital, Santander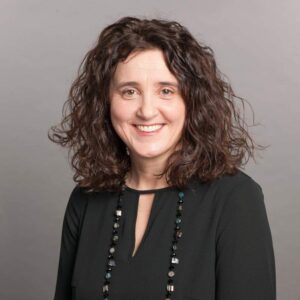 Michelle Kent is the Director of Digital at Santander UK. Michelle has worked in Retail Financial Services since she graduated from University. Her early career was spent in marketing and she moved into digital 10 years ago. Since joining Santander, Michelle has held a number of digital roles and now has overall responsibility for the UK digital channels including santander.co.uk in addition to online and mobile banking plus involvement in global digital transformation. Michelle is passionate about the effective use of digital technology and data to enhance customer experiences and achieve commercial success.
Ricky Knox, CEO and Founder, Tandem Bank
Ricky Knox is a serial entrepreneur and investor. He has built five technology disruptors in fintech and telecoms, each of which also does a bit of good for the world. Ricky is currently building the customer champion digital bank of the future, but has previously disrupted remittances with Azimo and Small World (the 6th largest remitter in the world), FX and Mobile Telecoms. Ricky is also Managing Partner at Hexagon Partners, a specialist private equity firm which invests in Financial Technology.
Kristofer le Sage de Fontenay, Head of Financial Services, Capgemini Consulting
Kris has consulted with some of the biggest establishments in Financial Services as well as many of the new challengers. Priding himself in delivering technology enabled business benefits at large scale, as well as taking advantage of the Fintech environment and deploying innovative business solutions. With over 20 years of business consulting experience, Kris offers a wealth of knowledge within Financial Services. Initially specialising in business improvement and cost reduction, and later, focusing on business transformation underpinned by technology. Since joining Capgemini Consulting, Kris has built a dynamic and exciting FS Consulting practice driven to take advantage of new dynamics in the FS industry. Some of his favourite subject matters are what Open Banking will really mean to the FS industry and how to take advantage of the thriving Fintech industry. Living in London with his family, Kris loves all the good things London offers, theatre, football (only the Chelsea FC version) and great restaurants. But being of true Viking origin (Icelandic) he also relishes adventures hiking and deep open water diving.
Alex Letts, Founder and Chief Unbanking Officer, U
Alex is the Founder of U. After reading Classics at Oxford, he trained in consumer advertising and then founded his own advertising agency which was sold to Publicis in 1997. Alex then raised $50m to create a reinsurance trading exchange. This was sold to the Qatari Financial Centre in 2010. Alex founded Ffrees in mid 2011, an early digital alternative to the banking sector's current accounts. The company then built its own fintech platform so that a premium current account, called U, could be accessed by anyone, regardless of financial or social status. U was launched in late 2016 and now has over 50,000 customers.
Sue Lewis, Chair, Financial Services Consumer Panel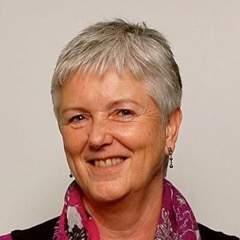 Sue chairs the Financial Services Consumer Panel. She is a Trustee of StepChange debt charity and of The People's Pension. She is also a member of the Chartered Insurance Institute Professional Standards Board, the Chartered Banker Professional Standards Board, and the Fair Banking assessment panel. Her overseas work includes consultancy advice on financial education, financial inclusion and consumer protection regulation.
Sue spent most of her career as a senior civil servant, advising Government Ministers on a range of policy issues including financial services, early years, children and young people, and gender equality.
Scott Liddell, Head of Channel and Digital, CYBG
Scott is a technology leader with over 25 years of experience across a number of industries including telecoms, media and banking working in delivery and architecture roles. Before joining CYBG, Scott spent almost 12 years working for Sky TV, latterly working on the programme that delivered SkyQ.
Scott has been running the Channel and Digital function in CYBG since September 2017 and has been focussed on building out the digital platform. This has included the launch of new mobile apps, a new web servicing channel, the B Credit Card and a new omnichannel sales platform.
Jason Maude, Head of Customer Analytics, Starling Bank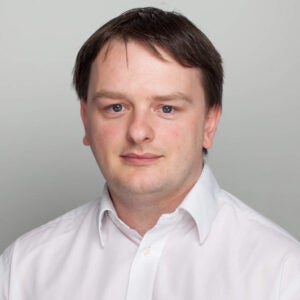 Jason Maude is a coder, coach, debater, and public speaker. He has over a decade of experience working in the financial sector, primarily in creating and delivering software. He is passionate about creating teams and explaining complex technical concepts to those who are convinced that they won't be able to understand them. He currently works at Starling Bank as one of their lead engineers and host of the Starling podcast.
Christoph Müller, Head of License Management, CH, Credit Suisse Switzerland
Christoph is an innovation leader with over 25 years of experience in the banking industry. He started as an advisor for private banking clients and covered different roles over the years from project leader to leading teams within Sales Management, Digitalization and Product management. Despite the different roles, the focus on delivering outstanding client experience for private customer was and is the passion of his work.
Christoph was the project leader to launch the first digital moneybox in Switzerland called Digipigi in September 2017. Due to the huge success of Digipigi, Christoph is now responsible to sell Digipigi within a license agreement to other banks abroad.
Gavin O'Rourke, Managing Director, BCS Consulting
Gavin is a Managing Director and head of Technology and Digital Service Line at BCS Consulting. He has over 20 years' experience in consulting, where he has specialised in delivering complex business and technology transformation programmes in Retail and Corporate banks.
Joe Parkin, Head of Wealth and Retail, UK, Ireland and the Channel Islands, iShares, Blackrock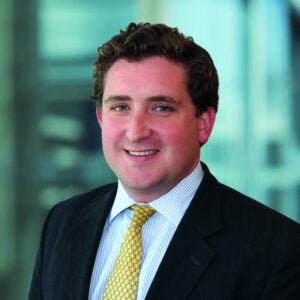 Joe Parkin is Head of UK Wealth and Retail at iShares, where he is responsible for the distribution of BlackRock's passive business in the UK, which includes sales and relationships with private banks, wealth managers, advisers, discretionary clients, D2C and adviser platforms, and digital clients. This includes the distribution of iShares ETFs, BlackRock Index Funds and BlackRock passive solutions.
Mr Parkin's previous roles at BlackRock included acting as Chief of Staff for the iShares business in EMEA, and overseeing and coordinating iShares' relationships with key financial institutional clients across EMEA, including bank and insurance groups.
Prior to joining BlackRock in April 2012, Mr Parkin worked at Goldman Sachs for 6 years. During that time he worked within Private Wealth Management (PWM), where he assisted in building out Goldman Sachs' footprint in the emerging markets, and Goldman Sachs Asset Management, where he was in UK Discretionary Sales.
Mr Parkin has a BA in Economics & Philosophy from Leeds University.
Michelle Prance, Director of Strategy and Innovation, Lloyds Banking Group
Michelle has over 18 years' experience in financial services, transforming strategic plans into evidenced customer value. As a leader and an influencer in digital transformation she has established organisational agility across multi-national and private organisations through operating models committed to innovation. Michelle's purpose is to explore the possibilities that things can be better, she believes collaboration ignites innovation and technology is an enabler to meet customer's needs of simple frictionless products – 'jobs to be done'. She is an agile practitioner driving continuous learning and service improvements through control of risks, data, customer insights and open feedback loops. She advocates that great companies and great products are enabled by people with different skills and working styles, from different backgrounds that are given the freedom to work through challenge. Michelle has a proven record of building world class teams with great diversity of thought and is motivated by a clear purpose over profit.
Graham Reynolds, Commercial Director, Redwood Bank
Graham has over 25 years' experience in banking, working across a number of different fields. He has held senior roles at both RBS and Nat West, including Managing Director of Global Transaction Services for the Bank's entire SME business.
Prior to that he was a Regional Managing Director of Commercial Banking. Most recently Graham held senior positions at Metro Bank and was its Head of Commercial Operations. This role included building the commercial proposition, developing new products and creating the operating model.
Briony Richter, Reporter, Retail Banker International
Briony Richter is currently a business reporter for Retail Banker International, writing across three financial titles. Previously she worked for Tim Farron MP during the local and general elections in 2017. She graduated from the University of Aberdeen in 2014 with a BA in History.
Ramki Sankaranarayan, Managing Director, Digital Channels and Adoption, Barclays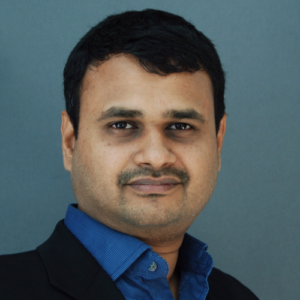 Ramki leads product management of digital channels for Barclays UK, looking after strategy, customer experience and commercial performance. Prior to Barclays, Ramki worked for a mix of startups and big firms like Nokia, Verizon and BT, in product engineering and product management roles, launching new customer faving products at scale. Ramki studied computer science engineering, marketing and business administration.
Abe Smith, Founder and CEO, Dealflo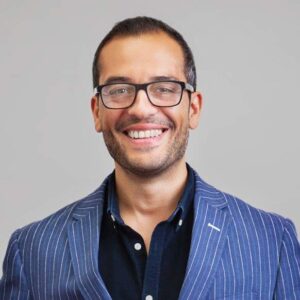 Abe has a record of 20 years of leadership in the financial services and fintech sectors. As the founder and CEO of Dealflo, he has overseen the growth of the company which now processes over $20bn transactions pa.
Prior to Dealflo, Abe built and sold a series of fintech ventures including: Proficient Europe (data analytics-driven customer engagement), Geneva Partners (technology brokerage), and Atomic (financial management tools), helping create over $1billion of shareholder value in the process.
Peter Theunis, Managing Director Europe, BPC Banking Technologies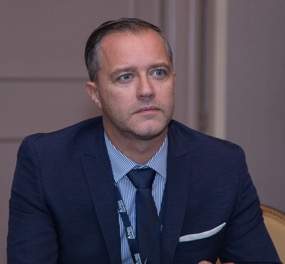 Peter Theunis is leading the sales and delivery teams within BPC Payment Technologies, a Swiss-based solution provider in area of cards, retail payments, mobile payments, digital banking and instant payments. Peter has over 20 years of experience in finance and FinTech, working with customers in different regions having different needs. Before BPC, Peter had leadership roles in internationally recognised FinTech companies like Integri, Clear2pay and TAS Group. Peter is a passionate innovator in payments arena and is always looking to create win-win situations between all the stakeholders in the ecosystem.
Jim Wadsworth, UK Product Director , Vocalink
With engineering degrees from Cambridge University and more than 20 years' experience in the payments industry, Jim has run businesses for market leaders such as NatWest, Barclaycard, JP Morgan and Vodafone. He has also led start-ups such as Simpay. He has a strong track record of successfully building, launching and managing innovative payments products and businesses.
There is a common thread that has run through Jim's career to date; one where strategy meets innovation. Jim has brought his strategic skillset to the table for businesses that are in search of the next game-changer in payments technology. His career has progressed in tandem with a payments landscape that has evolved rapidly over the past two decades.
Jim thrives on bringing bold ideas to life, and on driving results. He joined Vocalink in 2012 as he saw the huge potential that the business represented. Since then he has led Vocalink's core UK business; and he has developed strategic propositions for the business across areas such as alternative payments (mobile, digital), payments systems access (PayPort) and data insights (Vocalink Analytics), delivering on our vision to shape the global payments landscape and positioning Vocalink as a true payments innovator.
Nick White, Vice President, Product and Marketing, Digital Banking Group, Fiserv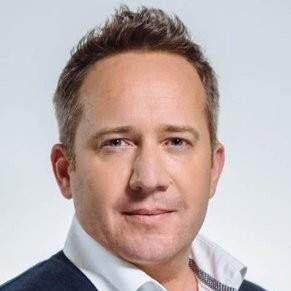 As a passionate believer that technological change always brings opportunity, Nick White has been building digital services in the mobile, media and fintech space for over 20 years. Having worked with some of the worlds most admired brands including Virgin, Vodafone, and Barclays, Nick has helped create successful customer-focused digital propositions as well as help define and build the enabling B2B fintech capabilities required to transform the pace of innovations within financial services. Nick is VP Product and Marketing for FinKit, a division of the Fiserv Digital Banking Group and is currently leading the roll out of FinKit for Open Banking globally, a fully managed service to enable banks to get compliant and stay compliant with Open Banking regulations.
Are you interested in speaking at this year's event? If so, please contact Daniel Dowson:
T. +44 (0) 207 936 6648
E.daniel.dowson@compelo.com
ELIGIBLE INSTITUTIONS FOR THE RETAIL BANKING CONFERENCE & AWARDS 2018 INCLUDE:
Following on from the success of last years event, Retail Banking London Awards 2018 took place in London on 10th May to celebrate the Retail Banking sector. Please see the this year's winners in the tab above
Should you have any questions regarding the awards, please contact Vicki Greenwood:
T. +44 (0) 20 3096 2580
E. vicki.greenwood@compelo.com
African Retail Bank of the Year
Capitec
First National SA
Standard Bank SA
Standard Chartered
North American Retail Bank of the Year
Bank of America
Citigroup
Chase
Royal Bank of Canada
European Retail Bank of the Year
ING
Intesa SanPaolo
Nordea
Santander
Middle East Retail Bank of the Year
Arab Bank Jordan
Emirates NBD
Hapoalim Israel
Qatar National Bank
Latin American Retail Bank of the Year
Banco do Brasil
BBVA
Santander
Scotiabank
Asia Pacific Retail Bank of the Year
DBS
Maybank
SBI
Standard Chartered
Best Branch Strategy
CIBC
DBS
ICICI Bank
Lloyds Banking Group
Best Use of Online Banking
Emirates NBD
Synchrony Bank
USAA
Best Mobile Banking Strategy
ICICI Bank
PKO Poland
Royal Bank of Canada
Standard Chartered Bank Korea
Best Payment Innovation
Ecobank
ICICI Bank
Israel Discount Bank
Standard Chartered Bank Korea
Best Use of Digital Marketing and Social Media
Capital One
Citigroup
Emirates NBD
Nationwide
Best Use of Data Analytics
Barclays
Capital One
ICICI Bank
Natwest for Cora
Best Customer Facing Technology
Arion Bank
ICICI Bank
Israel Discount Bank
Royal Bank of Canada
Best Digital Strategy
BBVA
Ecobank
Emirates NBD
ICICI Bank
Best IT Transformation
Arion Bank
ICICI Bank
Open Bank Santander
Zions Bancorporation, USA
IT Innovation of the Year
Arion Bank
ICICI Bank
Nordea Bank
Product Innovation of the Year
Credit Suisse
Ecobank
Emirates NBD
Most Disruptive Innovation of the Year
Arion Bank
DreamQuark
Emirates NBD
ICICI Bank
Starling Bank for Market Place
Best Non-Bank Disruptor
Circle
Moneybox
Revolut
Yolt
Banking Launch of the Year
Chetwood
ClearBank
Redwood Bank
Retail Banking Security Innovation of the Year
BBVA
NatWest and VocaLink
Nordea
Rabobank
Best Service Innovation
Arion Bank
Emirates NBD
N26
PurePoint Financial
Excellence in Customer Centricity
Emirates NBD
KBC for MyCar
Metro Bank
Best Self Service Strategy
AirBank
Akbank
CTBC Bank
ING
Best Digital Onboarding Strategy
Fidor
Metro Bank
N26
National Australia Bank
Diversity and Inclusion
Bank of America
Barclays
Citi Bank
Lloyds Bank
Best Open Banking
BBVA
HSBC
Lloyds
Retail Banker of the Year
Winner to be announced on the evening
Global Bank of the Year
Winner to be announced on the evening
The winners of the 2018 awards were…
African Retail Bank of the Year
Standard Bank
North American Retail Bank of the Year
Royal Bank of Canada
European Retail Bank of the Year
Santander
Middle East Retail Bank of the Year
Emirates NBD
Latin America Bank of the Year
Scotiabank
Asia Pacific Retail Bank of the Year
DBS
Best Branch Strategy
CIBC
Best Use of Online Banking
Emirates NBD
Best Mobile Banking Strategy
Standard Chartered Korea
Best Payment Innovation
Israel Discount Bank
Best Use of Digital Marketing and Social Media
Nationwide
Best Use of Data Analytics
ICICI Bank
Best Costumer Facing Technology
Royal Bank of Canada
Best Digital Strategy
Ecobank
Best IT Transformation
Zions Bank
IT Innovation of the Year
Nordea
Product Innovation of the Year
Credit Suisse
Most Disruptive Innovation of the Year
Arion Bank
Best Non-Bank Competitor
Revolut
Banking Launch of the Year
Redwood Bank
Banking Security Innovation of the Year
NatWest
Best Service Innovation
MUFG for PurePoint
Excellence in Customer Centricity
KBC
Best Self Service Strategy
ING
Best Digital Onboarding Strategy
Metro Bank
Diversity & Inclusion
Lloyds Bank
Best Open Banking
BBVA
Global Retail Bank of the Year
Bank of America
Retail Banker of the Year
Suvo Sarkar, Emirates NBD
Thank you for attending the conference.
To download the presentations, please enter the password: