Cards & Electronic Payments International, Asia Trailblazer Summit & Awards 2014
Venue Grand Copthorne Waterfront Hotel, Singapore, 11th September, 2014
Cards International and Electronic Payments International is a global high quality publication providing exclusive news and incisive analysis on the latest developments and trends in cards and payments throughout the Asia-Pacific region.
Owned by Timetric, an innovative, fast-growing economic and business research and advisory firm that provides critical intelligence on emerging economies and key financial services markets.
Card International and Electronic Payments International draws from executive interviews, surveys, and Timetric data, to deliver actionable intelligence to enable our subscribers to do their job more effectively, identify business opportunities and assess the impact of new regulation and industry trends.
Alongside these leading publications, Timetric also puts together high level forums to share key trends and bring together the most senior decision makers specifically in the consumer finance space.
Join industry experts and Timetric analysts at this half day summit to explore the key opportunities, challenges and innovations for the regional cards industry in 2014 and beyond.
Please email Amit.Patel@sg.timetric.com for full agenda and attendee details.


WHY YOU SHOULD ATTEND
To gain insight from industry experts on market-specific trends and analysis
Engage with industry colleagues to understand card management and core business strategies
Learn about optimal solutions to enhance your card product capabilities
To find out more, please email amit.patel@sg.timetric.com
Grand Copthorne Waterfront Hotel, Singapore, 11th September, 2014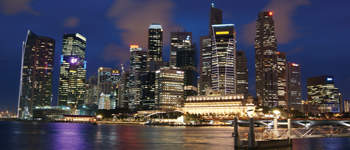 Associate Partner
First Data Company
First Data, the global leader in payment technology and services solutions, makes payment transactions secure, fast and easy for merchants, financial institutions and their customers. Today we are transforming into a company that is intensely innovation-driven and client-focused. We are building, buying, partnering and collaborating to develop the next-generation solutions our clients need to be more successful.
First Data serves 3500 financial institutions and over 6 million merchant locations around the world. We are the number one transaction processor with processing services in nearly 70 countries.
With every step, First Data is focused on going beyond to offer our clients the most innovative solutions possible so they can serve their customers with ease, security and confidence.
More information is available at www.firstdata.com.
For partnership and integrated marketing opportunities aligned to this event and the attendees please contact amit.patel@sg.timetric.com
http://www.firstdata.com
---
---
ELIGIBLE INSTITUTIONS FOR THE CARDS & ELECTRONIC PAYMENTS INTERNATIONAL, ASIA TRAILBLAZER SUMMIT & AWARDS 2014 INCLUDE:
CEPI Asia Trailblazer Awards 2014 –Shortlist Announced!
It's here! We received an overwhelming number of submissions for the Cards and Electronic Payments International Asia Trailblazers Awards 2014. After weeks of deliberation, CEPI is pleased to announce that the shortlist of the nominated banks is now available.
Here's a glimpse of the shortlisted nominees for some of the award categories:
Best Credit Card, Asia-Pacific
ANZ Singapore
East West Bank, Philippines
Citibank, Singapore
Hong Leong Malaysia
OCBC, Singapore
Best Debit Card, Asia-Pacific
BPI, Philippines
DBS, Singapore
Kasikorn Bank, Thailand
UBank, Australia
OCBC, Singapore
Best Prepaid Product, Asia-Pacific
BPI, Philippines
DCB Bank, India
Security Bank, Philippines
ICICI Bank, India
East West Bank, Philippines
Business Card Programme, Asia
Alliance Bank, Malaysia
Citibank, Philippines
Citibank, Singapore
Card Benefits Programme, Asia
DBS Bank, Singapore
ICICI Bank, India
Taishin Bank, Taiwan
Card Design, Asia
Citibank, Philippines
Kasicorn Bank, Thailand
Union Bank of Taiwan
Best Initiative in Mobile Payments, Asia
ANZ Bank, Australia
CB Bank, Myanmar
Taishin Bank, Taiwan
Union Bank Of Taiwan
Bank Of Taiwan
To get a complete list of the shortlisted nominatee across all the awards categories, email amit.patel@sg.timteric.com
The winners will be announced at thethe CEPI APT Awards Gala Dinneron 11 September 2014 at the Grand Copthorne, Singapore.To find out how you can attend please click here
The Cards & Electronic Payments International Asia Pacific Trailblazers Awards have 45 award titles recognising stellar debit, credit and prepaid cards offerings in each of the region's key markets, as well as a variety of awards in mobile payments, merchant acquiring and marketing campaigns. If you see your bank or organization as a trailblazer in innovative digital, mobile or electronic product propositions and a stellar service model, then stand out among your peers and reward those individuals within your ranks who are making a mark.
The proceedings of the CEPI APT Summit will foregroundtheCEPI APT Awards Gala Dinneron 11 September 2014 at the Grand Copthorne, Singapore. The summit will focus on disruptive digital trends in the cards and electronic payments space, with expert views on consumer experience and big data analytics. The spotlight will be onthose digital payment offerings that are revolutionizing consumer banking, including mobile wallets, mPOSand NFC. CEPI APT Summit will bring together the frontrunners in virtual and mobile banking from the various progressive innovative banks in Singapore, as well merchants and technology solutions providers.
Thank you for attending the conference.
To download the presentations, please enter the password: