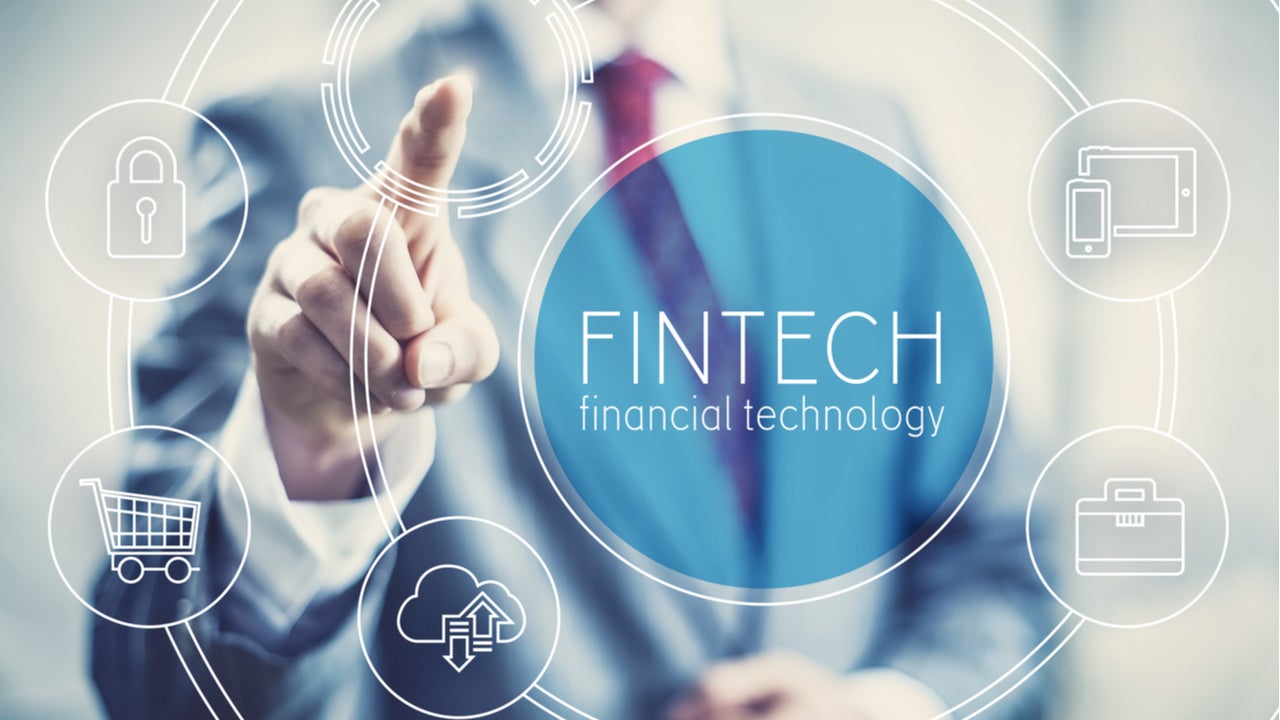 Retail Banker International lists five of the most popular tweets on fintech in August 2021 based on data from GlobalData's Influencer Platform.
The top tweets were chosen from influencers as tracked by GlobalData's Influencer Platform, which is based on a scientific process that works on pre-defined parameters. Influencers are selected after a deep analysis of the influencer's relevance, network strength, engagement, and leading discussions on new and emerging trends.
The most popular tweets on fintech in August 2021: Top five
 1. Jim Marous' tweet on the possibility of traditional banks becoming irrelevant in the future
Jim Marous, co-publisher of The Financial Brand, an online publication delivering ideas and insights on the retail banking industry, shared an article on how traditional banks may become irrelevant in the future due to the changes in consumer behaviour. The pandemic accelerated the adoption of advanced technologies in the sector leading to a dramatic shift in traditional business models.
Furthermore, traditional banks are at a disadvantage due to their legacy systems and are facing tough competition from fintech and tech providers. Traditional banks need to adopt innovation, data and analytics into their operations, while increasing investments in technology and back-office automation to stay competitive and embrace digital transformation.
The Path to Irrelevance in Banking is Sethttps://t.co/UL4DtqVWh6#banking #fintech #finserv #DigitalTransformation @DeepLearn007 @ipfconline1 @rshevlin @SpirosMargaris @HaroldSinnott @jblefevre60 @cgledhill @sallyeaves @MarshaCollier @sbmeunier @psb_dc @BrettKing @KirkDBorne pic.twitter.com/P10r6vZfJX

— Jim Marous 💯 (@JimMarous) August 9, 2021
Username: Jim Marous
Twitter handle: @JimMarous
Retweets: 31
Likes: 52
2. Theodora Lau's tweet on buy now, pay later (BNPL) payment option
Theodora Lau, founder of Unconventional Ventures, a financial services consulting firm, shared an article on how the BNPL payment option is becoming the preferred mode of payment among millennials for online purchases. Millennials are using BNPL to make online purchases across the apparel, beauty, homeware, pharma, medical, and travel sectors. Customers can buy products through several instalments using the BNPL payment option without any hidden fees.
Merchants and fintech investors need to completely understand the growing interest in the BNPL option as it is expected to become the fastest-growing payment mode in the future. BNPL is still in the early stages of adoption in the US accounting for $18bn in e-commerce transactions in 2020, but the volume of transactions is expected to reach $74bn by 2024, according to US-based payment processing company Worldpay.
Quite a read …

Buy Now, Pay Later & Payment Ramifications #BNPL #Payments #FinTech
cc @efipm @RShawar @stessacohen @AlexH_Johnson @mikulaja @leimer @LexSokolin @Clagett @RAlexJimenez @SpirosMargaris @UrsBolt https://t.co/DUbw4kbBl3 via @JohnStCapital pic.twitter.com/ghA70Ntex3

— Theodora (Theo) Lau – 劉䂀曼 (@psb_dc) August 13, 2021
Username: Theodora Lau
Twitter handle: @psb_dc
Retweets: 16
Likes: 49
 3. Spiros Margaris' tweet on neobanking
Spiros Margaris, founder of Margaris Ventures, a venture capital firm, shared an article on neobanking, wherein a digital wallet holds cash or cryptocurrency that can be linked to different types of commerce or financial services companies. The interest around neobanking increased following the acquisition of BNPL payment solutions provider Afterpay by financial services company Square for $29bn.
Fintech companies such as PayPal Holdings, Robinhood Markets, and Coinbase Global are some of the other companies considered as players in the neobanking sector and provide a host of financial services including payments, trading, shopping, investments, and savings. Neobanking as a concept seems promising but can also pose risks for fintech firms if they fail to keep up with the challenges in the digital wallet market. Regulatory changes and other industry changes can also limit their potential, according to the article.
'Neobanks' May Not Be New, or Banks,

But They Are Hot Stocks https://t.co/mOTrjLPwx8 #fintech #finserv #challengerbanks @telisdemos @WSJ @rshevlin @JimMarous @psb_dc @leimer @BrettKing @Xbond49 @cgledhill @helene_wpli @andi_staub @Visible_Banking @efipm @TheRudinGroup pic.twitter.com/Wu9uc7sgv8

— Spiros Margaris (@SpirosMargaris) August 14, 2021
Username: Spiros Margaris
Twitter handle: @SpirosMargaris
Retweets: 30
Likes: 47
4. Chris Skinner's tweet on how digital currencies may replace fiat money in five years
Chris Skinner, non-executive director of 11:FS, a digital financial services firm, shared an article on how digital currency may replace fiat money in five years, according to Deloitte's 2021 Global Blockchain Survey. The survey revealed that 76% of the participants believed that digital assets will substitute fiat money in the next five to ten years.
The increased adoption of digital assets by people has led organisations and investors to find new ways to offer digital asset management services. Banks need to take note of these trends and use the global financial service infrastructure to their advantage or they could lose out to competition.
According to a recent survey of finance industry executives by Deloitte, digital assets will replace fiat currencies in five to ten years https://t.co/9sQSqpKn10

— Chris Skinner (@Chris_Skinner) August 26, 2021
Username: Chris Skinner
Twitter handle: @Chris_Skinner
Retweets: 12
Likes: 27
5. Damien de France's tweet on how banks reskilled their workforce during the pandemic
Damien de France, chief financial officer at financial services firm Spirit Asset management, shared an article on how banks have reskilled their workers during the pandemic. Customers opted for online banking services during the pandemic forcing banks to digitise their operations and improve their banking services with advanced technologies to give the customers a better online experience.
The global pandemic also limited some of the traditional banking roles, which is expected to continue over the next few years. Several banks were quick to identify these changes and chose to either reskill or upskill their workforces to meet the industry trends. Banks adopted a digital-first approach for their sales and service operations while boosting remote advice services. Talent was redeployed from surplus areas to areas experiencing shortages. Tellers, for example, were reskilled to perform back-office operations.
Reskilling and upskilling the existing workforce can be 20% more cost-effective and reduces the need to hire new people. Banks, however, need to ensure that they source roles that are close to existing roles when reskilling. A learning culture should be implemented that helps in quick and efficient reskilling, adds the article.
How banks can build their future workforce–today? 🤔

McKINSEYhttps://t.co/9NFmxDCISH 👈 #fintech #finance #banking #hr@jblefevre60 @kalydeoo @Nicochan33 @TheAdityaPatro @danfeaheny @TrippBraden @Fabriziobustama @CurieuxExplorer @NeiraOsci @andi_staub @Corix_JC @FinMKTG 🙂 pic.twitter.com/k3KWU03bcQ

— Damien de France 🌍 🕊️ (@Damien_CABADI) August 18, 2021
Username: Damien de France
Twitter handle: @Damien_CABADI
Retweets: 23
Likes: 16