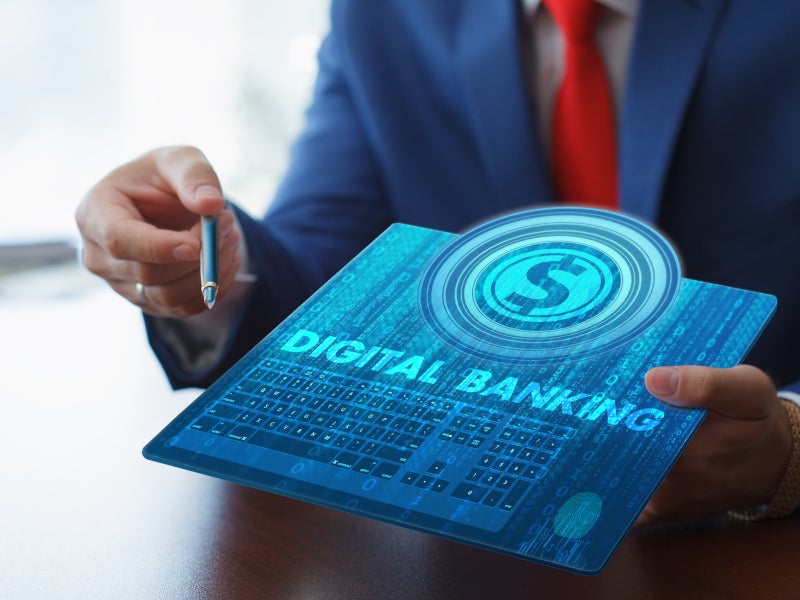 The history of digital banking began with the branch-based banking model. This was largely unchanged and unchallenged for 500 years until banks began to digitise in the early 1990s. Since then, there has been a steady increase in the number of new digital banks the world over.
Below is the history of digital banking, as identified by GlobalData.
Timeline of digital banking
1472 – The world's oldest bank, Monte dei Paschi di Siena, was founded, defining a model of banking consisting of branches, cheques, and paper currency that functioned largely unchanged for 500 years.
1953 – The first bank mainframe was built by the Stanford Research Institute to process cheques for customers of Bank of America.
1966 – Barclays in the UK launches the first debit card.
1989 – Call centre focused direct bank, First Direct launched by Midland Bank.
1994 – Banque Direct and ING Direct launch in France. Stanford Federal Credit Union became the first financial institution in the US to offer internet banking to all of its customers.
1995 – Boursorama Banque launches in France.
1997 – ING Direct Canada launches.
1998 – Egg credit card launches in the UK using client-side aggregation technology from vendor, eWise.
1999 – Fineco Bank in Italy, ING Spain, and Smile in the UK, launch.
2000 – Discover Financial Services and ING Direct launch in the US and in France. Skandiabanken launches across the Nordics.
2001 – Yodlee launches first account aggregation in the US using sever-side technology. Bank of America reports over three million customers now use online banking.
2005 – Rabobank launches Rabo-direct in the Netherlands.
2007 – Apple launches first iPhone.
2008 – Jibun Bank, a joint venture between Bank of Tokyo-Mitsubishi and wireless operator KODI, launches in Japan. NAB launches Ubank in Australia.
2009 – Fidor launches in Germany, original 'bank as a marketplace' business model. Simple and Ally launch in the US.
2010 – Rakuten Bank launches in Japan.
2011 – First Direct launches first smartphone banking app in the UK, shortly followed by Natwest.
2012 – Alior Sync launches in Poland. Knab in the Netherlands.
2013 – N26 gets its banking license. Hello Bank (France), Instabank (Russia) and mBank (Poland) launch.
2014 – Tencent launched WEBank and Ant Financial launches MYBank.
2016 – Monzo and Revolut launch in the UK using the Bank of England's two-step licensing process.
2017 – Atom and Starling launch in the UK.
2018 – Monzo raises a record £1m in one min 36 seconds funding round.
2019 – First series of open banking propositions hit UK market resulting in sharp spike in API calls across incumbent banks.
2020 – Facebook launches Facebook Bank, offering anonymised spending comparisons across social networks, backed by its down cryptocurrency.
2021 – Amazon launches a checking account with 'people like you' spending recommendations, POS financing options, and access to Amazon Go branches.