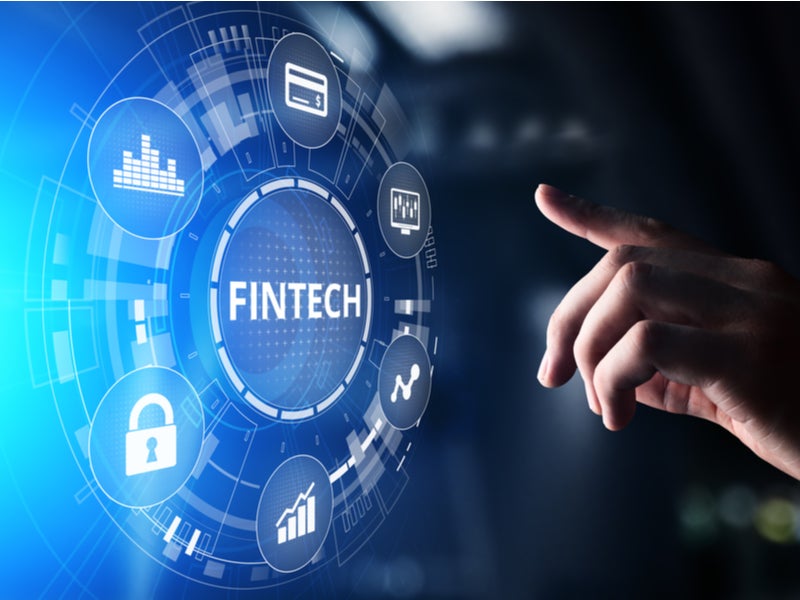 Retail Banker International lists the top five terms tweeted in fintech in Q2 2020, based on data from GlobalData's Influencer Platform. The top tweeted terms are the trending industry discussions happening on Twitter by key individuals (influencers) as tracked by the platform.
1. Artificial Intelligence – 13,714 mentions
Tech innovations, technologies of the future, and understanding the limits of artificial intelligence, were some of the popular topics discussed in Q2 2020. According to an article shared by Spiros Margaris, a VC futurist, the fintech industry is at once an increasingly prevalent and increasingly invisible force existing in the society today. He stated, in his interview, that the fintech industry was growing horizontally – that some companies were trying to establish 'full-contact' relationships, while others were involved in building their infrastructure with the most sophisticated technologies.
Margaris is also of the opinion that young companies and fintech startups will find it difficult to survive in current times, as being invisible or being seen at once is huge challenge they face ahead.
In other news, Jean-Baptiste Lefevre, a top insurtech and fintech influencer, tweeted on the incredible AR credit card. He also tweeted on the top technologies of the next decade with AI ruling the roost with abilities such as learning from past mistakes, automating complex decisions based on big data, and also being able to join corporate board meetings one day.
What's Cooking with Spiros Margaris?

On #Fintech, #Corona, & the #Future https://t.co/s1T7Pp9DJ8 #insurtech #VC #AI #ML @Pr0f3shN3rd @financemagnates @DeepLearn007 @psb_dc @JimMarous @leimer @andi_staub @cgledhill @jblefevre60 @pierrepinna @Xbond49 @FintechCH @helene_wpli pic.twitter.com/sqsJ3CBnIa

— Spiros Margaris (@SpirosMargaris) May 6, 2020
2. Financial Services – 8,432 mentions
Growth in digital remittances, the future of financial services, lessons for fintech in a post-Covid world, cryptocurrencies reshaping the financial industry, and mobile banking, were popularly discussed in this quarter. According to Alex Jiménez, a top fintech influencer, digital remittances and e-wallets have noted to be useful tools in time of this disaster. The article shared by the influencer noted that declining cash remittances globally has led to the rise in digital remittances.
Meanwhile, Dr Sally Eaves, a practising officer of fintech, discussed how the financial services industry is an early adopter of cutting edge technology such as artificial intelligence. Bankers have come to realise that better data contributes to better insights and sound decision making. While AI applications such as predictive analytics, virtual assistants, and machine learning are already creating value, more intelligent systems are set to transform the way bankers make and manage money, the article noted.
In other news, Alberto Garuccio, an innovation leader, discussed the lessons for fintech in a post-Covid world, given that they have benefitted the most in terms of increase in users and transactions. Likewise, it has also led to the development of more products and solutions that reduce the need for person-to-person interaction.
RippleNet member @MoneyGram notes 18% growth in digital remittanceshttps://t.co/L1pCIT7K1b @AMBCrypto #payments #paytech #XRP #fintech #finserv #banking @Ripple

— Alex Jiménez (@RAlexJimenez) May 23, 2020
3. Covid-19 – 8,130 mentions
How the Covid-19 pandemic has provided opportunities for digital banking transformation, big banks benefitting the most from Covid-19 digital shifts, and the impact of a touchless future on banking and the financial services industry, were some popularly discussed topics in Q2 2020. Jim Marous, a financial industry strategist, for instance, shared an article on how the virus pandemic has opened new opportunities for digital banking.
The opportunity to build improved digital platforms has never been greater as consumers ditch the cash for digital transactions during the coronavirus pandemic. However, companies that have delayed their digital transformation efforts have been caught flat footed, without being able to provide a positive digital experience, the article noted.
Marous also tweeted on how the larger financial institutions with strong digital solutions have benefitted from this behavioural shift of consumers and will be in the best position to cut distribution costs as economic stress continues to pressure the industry.
In other news, Spiros Margaris, the VC futurist, discussed how a touchless future will impact the financial services industry. For instance, the article shared noted that one of the biggest barriers to wide-scale adoption of touchless interfaces was authentication. Therefore, automated speech recognition (ASR), for example, had to be highly accurate to ensure secure transactions at a bank.
COVID-19 Provides Opportunity for Digital Banking Transformationhttps://t.co/AnbDSIL5A5#banking #fintech #CX #DigitalTransformation @FinancialBrand @uxdesignagency @mX @ipfconline1 @Visible_Banking @leimer @rshevlin @Clagett @thepsironi @cgledhill pic.twitter.com/RRu2iqJztI

— Jim Marous (@JimMarous) April 6, 2020
4. Machine Learning – 7,098 mentions
From the credit card of the future, to bringing machine learning on 6G, and the fintech industry growing horizontally to infuse both intuitive and easy-to-use technologies was popularly discussed during the quarter. For example, Jean-Baptiste Lefevre, a top insurtech and fintech influencer shared an article on the augmented reality credit card of the future.
In other news, Spiros Margaris, the VC futurist, shared an article on making machine learning work on the 6G network. Researchers are investigating the challenges of embracing 6G, and to understand how to make ML heavy solutions more feasible on a high-speed wireless environment.
Credit card of the future!#AI #MachineLearning #fintech #AR HT @Fabriziobustama@SpirosMargaris @JimMarous @SpirosMargaris @helene_wpli @gvalan @ShiCooks @Droit_IA @mvollmer1 @sebbourguignon @labordeolivier @kalydeoo @Ym78200 @Nicochan33 @chboursin @leimer @SimonCocking @ahier pic.twitter.com/Nyg6Qz94Gp

— Jean-Baptiste Lefevre (@jblefevre60) May 24, 2020
5. Banking – 7,048 mentions
The global coronavirus pandemic opening opportunities for digital banking, banks and credit unions focusing their efforts towards implementing digital strategies, and the future of work in banking, were some of the popular topics discussed in Q2 2020. According to an article shared by Ron Shevlin, a management consultant and industry analyst, the Amazon and Goldman Sach's partnership should be a wakeup call for banks.
The retailer is looking to add a new source of revenue, and at the same time allowing its sellers to get the much needed capital to continue selling on the platform through this deal. Amazon is also expected to launch a loan marketplace involving a range of lenders. Banks seem to be ignoring the deal in the short term, but the broader issues for banks were embedded learning, diversification, and more.
In other news, Jim Marous, the financial industry strategist, discussed how digital banking is at its tipping point. The Covid-19 crisis has had an immediate impact on the digital transformation of banking, with organisations slow to adopt a digital strategy having lost, unable to offer digital channels to customers, provide loans, or even assist in opening accounts, the article detailed.
Amazon And Goldman Sachs: A Small Business Lending Wake-Up Call For Bankshttps://t.co/omggSlc45R#Amazon #GoldmanSachs #Marcus #SmallBusiness #lending #banking@JimMarous @BrettKing @KMcDTech @Visible_Banking @SpirosMargaris @annairrera @Xbond49 @efipm @Clagett

— Ron Shevlin (@rshevlin) June 15, 2020