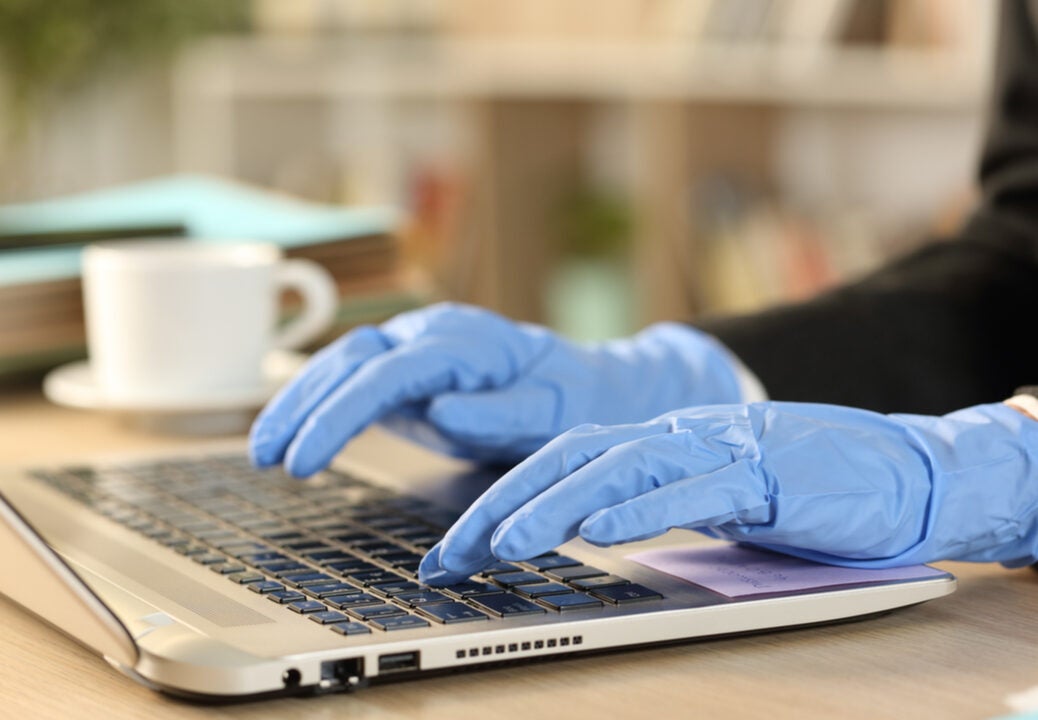 Wellbeing is a concept gaining traction across the financial services sector, and with particular relevance to insurance amid growing concerns over Covid-19. Banks, as a result, are aiming to partner and build the resilience of customers with the expectation that it will lower defaults and non-performing loans (NPLs).
Listed below are the key macroeconomic trends impacting the financial wellbeing theme, as identified by GlobalData.
Demographic shifts
Whereas the wellbeing industry is typically geared towards consumers at or approaching middle age, the interest in financial wellness is cantered on younger age cohorts. Typically, millennials and younger are the most concerned regarding their own finances and the most open to using new technology to analyse their banking data to help achieve their financial and wellbeing goals.
Sustainability and environmental, social, and governance (ESG) issues
Sustainability used to be just about saving the planet. Today it has morphed into an umbrella term for ESG issues. While some companies are making concerted efforts to improve their ESG performance across many areas, others are simply paying lip service to the concept of sustainable profits. Momentum is on the side of the sustainability movement. Citizens, governments, regulators, and the media are turning the spotlight on corporations and demanding action.
Social inequality, corruption, tax avoidance, and a lack of action on climate change are all issues that companies must now address head-on. Offerings that focus on aligning consumers' consumption with ethical considerations such as a low carbon footprint are increasingly common. For example, NetZero and Joro aim to help users cut the carbon intensity of their consumption via analysis of their spending, along with suggestions on alternatives or offsets.
Holistic wellbeing
There is increasing understanding and sophistication around wellbeing. Aspects such as physical, mental, financial, or emotional wellbeing are seen in a more holistic way, rather than distinct from each other. Insurers too are increasingly transitioning towards more holistic approaches. This is reflected by the broader range of services they provide as well as the wider range of types of partnerships with fintechs.
For instance, insurers' wellbeing apps are being synchronised with varied third-party wellness platforms, enabling them to broaden the wellness services they offer. One example is CVS Health Corporation/Aetna's partnership with Sleepio, enabling businesses to offer employees better sleep among many other health benefits. Meanwhile, YuLife and Vitality have partnerships with mindfulness and meditation app providers Calm and Headspace.
Covid-19
Covid-19 has highlighted the importance of good health and financial wellbeing. The focus on treating Covid-19 patients has extended the typically long waiting times for several interventions and diagnoses in national health systems, with outpatient waiting times worsening in countries such as Canada, Germany, the UK, and Brazil. Lockdowns, social distancing measures, and job losses or financial insecurity have strained mental health.
Private medical insurers could benefit from greater interest in their products as well as greater usage of their wellness platforms. Such platforms can gear consumers towards achieving their wellness goals, improving their overall wellbeing, and potentially reducing the number and severity of claims.
Covid-19 is also accelerating the concept of wellbeing in the workplace. Providing mental health support to employees is emerging as an important trend as some individuals struggle to work from home, while others fear returning to the office. A shift towards remote working changes the nature of risk, and group insurers will need to develop services to ensure that employees develop healthy habits regardless of where they work from.
Workplace wellbeing
Employers are increasingly recognising that a healthy workforce  is happier, more productive, and more loyal. Supporting employees through different life events and promoting their health and wellbeing is gaining momentum in employers' strategies.
Insurance group policies can help businesses drive employee engagement and encourage them to adopt healthy habits, enabling them to make more informed and balanced choices. Private medical policies can help with early diagnoses and intervention. In addition, group policies can help businesses manage employee absences.
Organisations around the globe are becoming increasingly interested in operating on a four-day working week – without compromising pay – in a bid to boost productivity, lower stress levels, and offer employees a better work/life balance. Employees of Perpetual Guardian in New Zealand have a four-day working week following a pilot in 2018. In the same country, Unilever started a year-long pilot in December 2020. Microsoft carried out a similar pilot in Japan during August 2019, finding that employee productivity increased by 40% despite the cut in working hours.
Wellness/self-help
The Global Wellness Institute valued the global wellness economy at $4.5tn in 2017 (latest year available), with long-term growth at roughly double global economic growth. Much of the wellness industry is focused on physical health and mental wellbeing, but its rising prominence is key for driving consumer interest in lesser-known areas of financial wellbeing. Key brands such as The Barefoot Investor, Rich Dad Poor Dad, Total Money Makeover, and others in the personal finance self-help category also directly raise the profile of financial wellbeing concepts.
Workplace wellness, estimated to be worth $50.9bn in 2020, is currently mostly concentrated in North America and Europe. However, the value of the market is projected to rise to $66bn in 2022 as its popularity grows in the Asia Pacific and new programmes are added to existing offerings that move discussions beyond simple enrolment in workplace pension schemes.
This is an edited extract from the Financial Wellbeing – Thematic Research report produced by GlobalData Thematic Research.