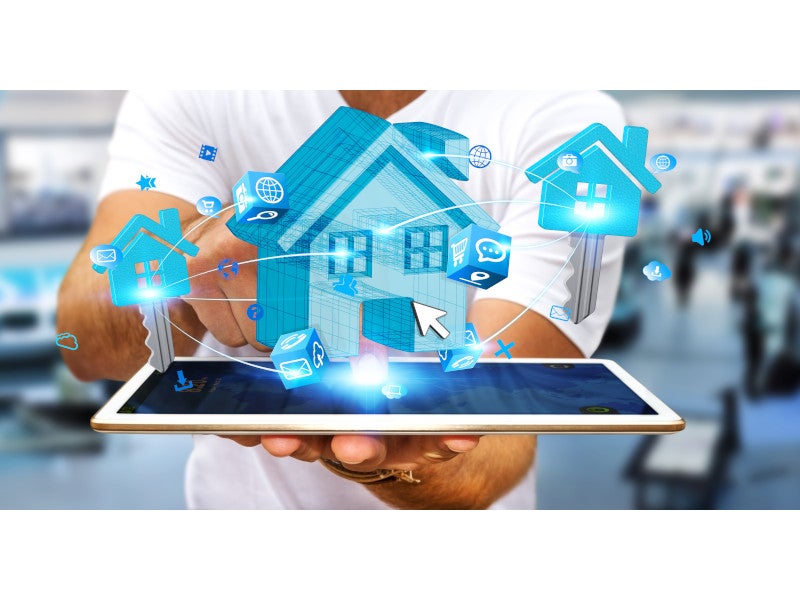 The digital mortgage market is a complex and growing ecosystem of provider types and business models.
Leading lenders and marketplaces in digital mortgages
Listed below are the leading lenders and marketplaces in digital mortgages, as identified by GlobalData.
#ashChing
#ashChing is an online marketplace for borrowers and mortgage brokers. Through its platform, borrowers can access exclusive "broker-only rates" available from lenders. Once a borrower has chosen a deal, #ashChing provides the customer with full details including the broker's profile picture, phone number, email address, and reviews from previous users, together with a calendar invitation.
Athena
Athena Home Loans was founded in 2017 by former bankers from National Australia Bank. It launched in 2019 and initially focused on the refinance market, although it has since rolled out property purchase loans. The purely digital non-bank lender is backed by Macquarie Bank, Hostplus, Square Peg, AirTree, and Apex, with multiple multi-million dollar funding rounds.
Better Mortgage
Created by a group of engineers from Google and Spotify and backed by Goldman Sachs, Better Mortgage is a fully digital mortgage lender. It gets paid by the institution buying the loan, not directly by consumers, and uses its proprietary software to match the two. A matching guarantee assures borrowers they are getting a fair deal, and initial pre-approval can be done in three minutes using stated income and a credit score check.
Guild Mortgage
Guild Mortgage, a large non-bank mortgage lender in the US, launched a mobile app that aims to enhance the role real estate agents play in the mortgage application processes. The app, called Guild-to-Go, allows real estate agents in the field to work with their clients – even while viewing a property – to start and progress to pre-approval with a few clicks.
LendingHome
This four-year-old online lender started out providing bridge loans to fix-and-flip housing investors, a historically underserved segment. With the original product now available in 25 states, LendingHome has expanded into personal mortgages.
Landbay
Landbay is a P2P lending platform that allows lenders to loan money to property investors. The platform enables retail and institutional investors to invest in the UK's buy-to-let mortgage market.
Lender Price
Lender Price is a mortgage pricing engine used by mortgage loan originators to price out thousands of mortgage products from hundreds of lenders in real-time. The company's services include product pricing and eligibility of conforming, non-conforming, hard money, and specialty loans through an openly accessible marketplace, enabling mortgage loan originators to price the loans.
LoanDolphin
LoanDolphin operates an online platform where customers can confidentially enter their details and priorities on an auction platform for banks and mortgage brokers to fight for their business.
MAXEX
MAXEX is an online mortgage lending platform that connects borrowers and investors. It assists institutions involved in trading mortgage loans and covers complete information of both sellers and buyers. The platform provides two programmes, MAX Exchange and LoanExchange, which offer loan reviews and allow borrowers to check their creditworthiness.
Molo
Molo is the first fully digital mortgage lender in the UK. This means not just digitising the distribution model but also the back end, where it leverages automated decision-making and real-time data validation to give instant answers. It claims to offer a 15-minute end-to-end mortgage process.
Pingangfang
This is a real estate e-commerce platform, helping home buyers find mortgages. It is a collaboration between Ping An (a financial holding company with a historical focus on insurance) and a major property developer in China called Shum Yip Group. They pitch it as "Real Estate + Internet + Financing."
Quicken Loans (and Rocket Mortgage)
Quicken Loans' Rocket Mortgage was introduced in November 2015. Consumers enter personal information (such as their income and the banks where they have accounts) into a website or mobile app. Rocket Mortgage combines that with information it collects, retrieving bank statements, pay stubs, and other documentation.
This reduces the turnaround time for a loan by what it claims is an average of eight days.
Upstart
Upstart, founded in 2010 by ex-Google employees, uses AI to identify who should get a loan and of what size. Loan eligibility is decided on factors that go beyond a consumer's FICO score, such as their school of graduation, academic performance, area of study, and work history.
Reali
In early 2019, Reali acquired Lenda, a leading online direct mortgage lender with proprietary technology that allows home owners to complete refinance or home loans online. Reali commented that the acquisition is part of its efforts to obtain a vertically-integrated home-buying value chain and to reimagine the process.
Receptum
Receptum is a platform that provides private loans to entrepreneurs of SMEs and freelancers on the basis of their mortgage-backed securities. Borrowers need to provide information about their residential or commercial property within the Spanish territory. The platform analyses the borrower's application by evaluating their property and ascertaining the purpose of obtaining the loan.
Social Finance
In one sitting, SoFi gives users an upfront, underwritten loan approval, showing potential sellers that they have been vetted as a trustworthy and highly-qualified buyer with the financial ability to purchase a home.
Tic:Toc
Fintech start-up Tic:Toc was originally conceived in 2015 but only formally launched in 2017 as a speedy all-digital way to get a home loan in approximately 22 minutes or less. The provider has focused on the straight-through processing necessary to properly underwrite a loan product as big as a mortgage. In order to do this it has automated property valuation, know your customer and anti-money laundering checks, serviceability, and credit checks – all of which are largely digital processes already, but with key points where a human has to review or request information from the borrower.