With the upcoming launch of digital challenger 86 400, Australian consumers will soon have an alternative bank to the dominant Big Four. Chief product and marketing officer Travis Tyler details the bank's journey to date, and what to expect in 2019. Briony Richter reports
The Big Four banks in Australia have come under fire from the Banking Royal Commission set up to investigate whether any of Australia's financial services entities have engaged in misconduct.
The commission's inquiry into banks and financial organisations revealed extensive malpractice in the areas of customer data and protection. Now, new kid on the block 86 400 aims to transform the banking sector for consumers. The challenger has been working with the Australian Prudential Regulation Authority (APRA) on securing a full banking licence, and plans to launch to the public in early 2019 with transaction and savings accounts.
The new bank's name, 86 400, represents the number of seconds in a day; the idea being that 86 400 will work to support customers every second of every day.
Speaking to RBI, chief product and marketing officer Travis Tyler talks about the journey behind creating 86 400, and what consumers desire from banks. "86 400 was unveiled in June 2018, after being worked on in stealth for two years," he explains.
"Led by CEO Robert Bell and chaired by Anthony Thompson, founder of Metro Bank, the UK's first new bank in 150 years, and Atom Bank, the UK's first digital-only bank, we're supported by a highly experienced board, executive and 80-strong team.
Australians want more
"86 400 is currently in beta testing, and we plan to launch to consumers early next year. For now, we've opened a wait list on our website for anyone interested in being the first to know when we're launching."
Tyler continues: "Australians want more from banking, and we're building it – the easiest version of banking, which provides total visibility of the stuff that matters, proactive help that's easy to action and the best possible rates and fees. That means no jargon, no complicated systems or processes, no unnecessary clutter, no hoops, no hurdles, no barriers – only what makes sense for the customer, delivered clearly and concisely."
It is clear that many banks in Australia have lost sight of what is important to the customer, focusing more on profit than the overall banking experience. Tyler agrees that there are significant challenges facing the Australian banking sector.
"The Royal Commission into the banking industry highlighted key issues on how customers have been treated and profits prioritised over customers. The changing consumer landscape also calls for the banking sector to evolve. More and more people are managing their lives via mobile; for many, it has become their primary source of information gathering. They expect a banking experience which is built for mobile, first and foremost."
It is not just incumbents that 86 400 will be competing against. The advent of challenger digital-only banks is likely to stir up fierce competition in the Australian banking sector over the coming years.
Volt Bank received a Restricted Authorised Deposit-Taking Institution licence from the APRA in May 2018, enabling it to offer a limited number of products and services before a full banking licence is given. Fintech startup Xinja is also seeking a full banking licence and hopes to break into mainstream banking. The changing regulatory landscape in Australia is also driving competition.
In February 2018, the Reserve Bank of Australia and its Payments System Board rolled out a new payments infrastructure known as the New Payments Platform, which allows customers with accounts with different banks to make payments and transfer funds in real time. It is available 24/7, 365 days a year.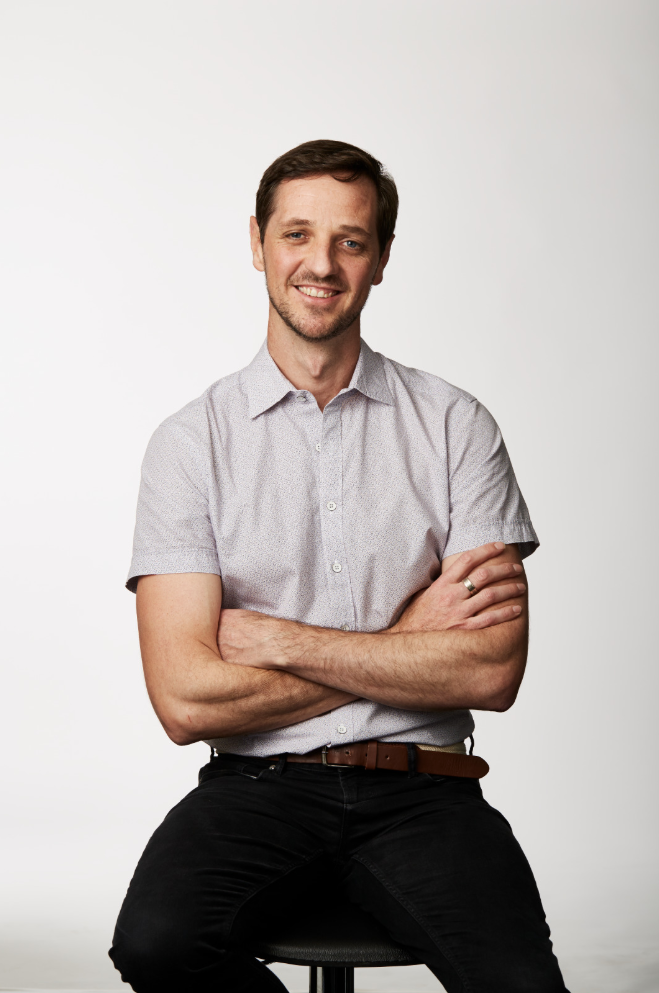 Improved experience
With competition racing into 2019, what is it about 86 400 that sets it apart from the rest? "We are a bank designed to help customers get the most out of their money, every second of every minute of every day – all 86,400 of them," Tyler says.
"What we're really excited about is our proprietary Customer Experience Engine (CXE), which sits between the ledger and the app. This technology will deliver a better mobile banking experience for Australians by providing real-time insights, enabling them to make better financial decisions.
"It'll help them understand what's going on with their money by cutting through the clutter and surfacing only the most relevant, actionable information – for example, helping customers avoid late fees or unnecessary charges, and providing comparisons for major bills and expenses, and highlighting when there's a better deal out there."
The challenger started its beta app testing in December 2018. Prior to this, 86 400 invested heavily in proprietary technology in order to successfully build an efficient digital bank. 86 400 has also been building its core banking platform, which has been developed to seamlessly integrate with the proprietary CXE.
It uses data and cloud-based technology to allow users to view all their financial transactions on a single platform. It is gearing up to launch officially, and 86 400 has already announced that a fully functional debit card is also live in testing. The Visa debit card has a simplistic yet sophisticated design that enables payments through Apple Pay, Google Pay and Samsung Pay.
In true fintech fashion, the 86 400 mobile app promises to offer an unparalleled banking experience for consumers. Harnessing the power of customer data, the app will provide a seamless and secure platform with the aim of improving the financial well-being of its users. Market competition is certainly rife in Australia, but while fighting for top spot, one problem that many challengers experience is persuading their customers to commit to a bank to the extent that they use it for their primary account.
"People tend to be reluctant to change their primary accounts, and we understand that," Tyler notes.
"That's why we've developed 86 400 to be a control room for Australians' entire financial world, giving them visibility of the stuff that matters and proactive help that's easy to action. By delivering a beautiful experience and banking services that help customers out, rather than catch them out, we expect customers will seek to do more with 86 400 over time."
Globally, the financial landscape is evolving rapidly. New entrants, greater consumer demands and new technology will shape the way banks interact and operate. As 2019 kicks off, 86 400 has a lot to look forward to – its official launch for starters.
"2019 promises to be a big year for 86 400. We are on track for launch in the first quarter of 2019, and we will continue beta-testing our app and card up until launch," Tyler says.
"86 400 will launch with transaction and savings accounts, but we'll also be adding home loans shortly afterwards.
"Finally, while currently fully funded by Cuscal, Australia's leading independent payments business, our business plan requires in excess of $250m of capital over the first three years of operation. We, therefore, expect to add more shareholders over the next 12 months, and will be starting those conversations in early 2019."