Opinion
Banks must make more than cursory changes post-Covid
Banks have previously been too conservative in sticking to their core brand image, even when trying to appeal outside their natural customer base.
The Covid-19 crisis has significantly shaped consumers' lives, particularly in banking, with the temporary and permanent closure of branches pushing consumers increasingly into digital banking channels in the past six months. However, branches today are by no means useless and can serve as vital areas for customers to receive complex advisory services that help banks strengthen the relationship and sell higher-value products.
Even before the pandemic, there was a push towards transforming branches to become more modern, more digital, and more welcoming. Yet in the past these attempts have often been far too timid, opting to install iPads and ATMs in the hope that this was enough. Banks in general have been far too constrained through having to stick rigidly to their overall image, to the detriment of the overall proposition.

Yet breaking away from that template can yield strong results, as analysis from GlobalData's recently published Forming an Early Connection: Insight into Children's Banking report shows. Frank by OCBC is a prime example of a youth banking proposition (16–26 years) that has been allowed to diverge from the traditional brand. This has been an important factor behind its success, as GlobalData has found 18–24 year olds are least likely to automatically choose a traditional bank over a non-bank provider.
Its "Instagram-worthy" branches are small but colourful places that are decorated with debit card designs and inspirational money advice slogans. They are located in food courts and shopping malls; in addition to conventional banking advice, customers can get drinks and snacks, as well as play table-top games with friends.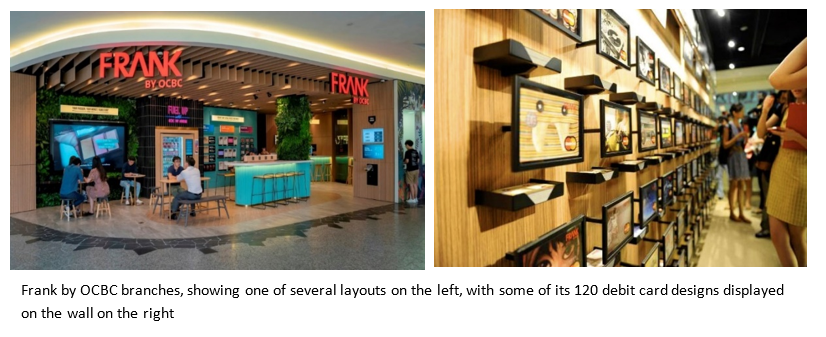 The result is a strong youth proposition that young people actually want to visit, yet which also doesn't require any revolutionary technology to implement. Banks are likely to rationalise their branch network and re-orientate it towards helping digital on-boarding, higher value sales, and relationship building. However, they will need to make more than cursory changes if they are to attract and retain younger customers in the post-Covid age.
Latest reports from
GlobalData is this website's parent business intelligence company.