Dave Banking is live and is going to attract a lot of attention.
The account is the first US mobile banking account that aims to build account holders credit scores automatically.
Dave Banking reports everyday payments like rent and utility bills to the credit agencies. Furthermore, the account also provides a $100 no interest overdraft advance to cover budget gaps. Moreover, the Dave Banking overdraft is available regardless of a user's current credit score.
"Banks have failed their customers by building products that put their own interests ahead of the humans who use them. People don't need predatory fees. They need tools that actually solve their challenges around credit building, finding work and getting access to their own money to cover immediate expenses. Dave is the banking product that works with its customers, not against them," says Jason Wilk, Co-Founder and CEO of Dave.
The account is backed by the tagline 'Banking for Humans'. It is launching initially to 500,000 waiting list signups.
Dave Banking account: main features
$100 no interest overdraft alternative: Users can advance $100 with no interest to cover immediate expenses;
Free credit-building: Dave Banking is the first checking account to report regular rent payments to the credit agencies. Payments reporting for utilities like water, gas, electric, and mobile phone plans will also soon be available. This process is supported via an exclusive partnership with CreditPop, a service that costs more than $100 per year. Users who deposit their paycheck into their Dave Banking account receive this as a free benefit.
Automatic direct deposit switching: Dave partners with 60,000 employers to automatically route direct deposits into their Dave Banking account;
Side Hustle – Banking users will have access to 20 different types of part time jobs in their area through partnerships with gig economy and sharing economy companies.
Expense forecasting: Users can access Dave's AI expense forecasting tool. This predicts their account balance before their next payday and sends texts and alerts when they're in danger of dropping below $0.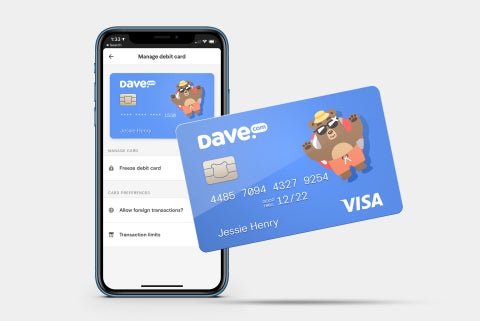 The accounts will be opened with Dave's partner bank, FDIC-insured Evolve Bank & Trust.
Finally, the account charges no monthly fees and no overdraft fees.
In addition to the launch of Dave Banking, Dave announces a $110m raise. This is led by Victoria Park Capital to scale the company.