Rising consumer confidence combined with higher disposable income is likely to lead to a resurgence in borrowing and spending, though the threats of unemployment and a second wave of infections remain.
For consumer credit lenders, the last few months have been particularly dire. A lack of consumer confidence about the future as well as restrictions on in-store purchases have caused many to shun personal loans and credit cards. Figures from the Bank of England show that credit card gross lending is back to levels last seen in 2010, while credit growth (excluding credit cards) has experienced its worst fall in growth on record.
However, recent data from GlobalData's UK Sentiment Tracker has shown that consumer confidence in the UK has started to rise, following a low point in April.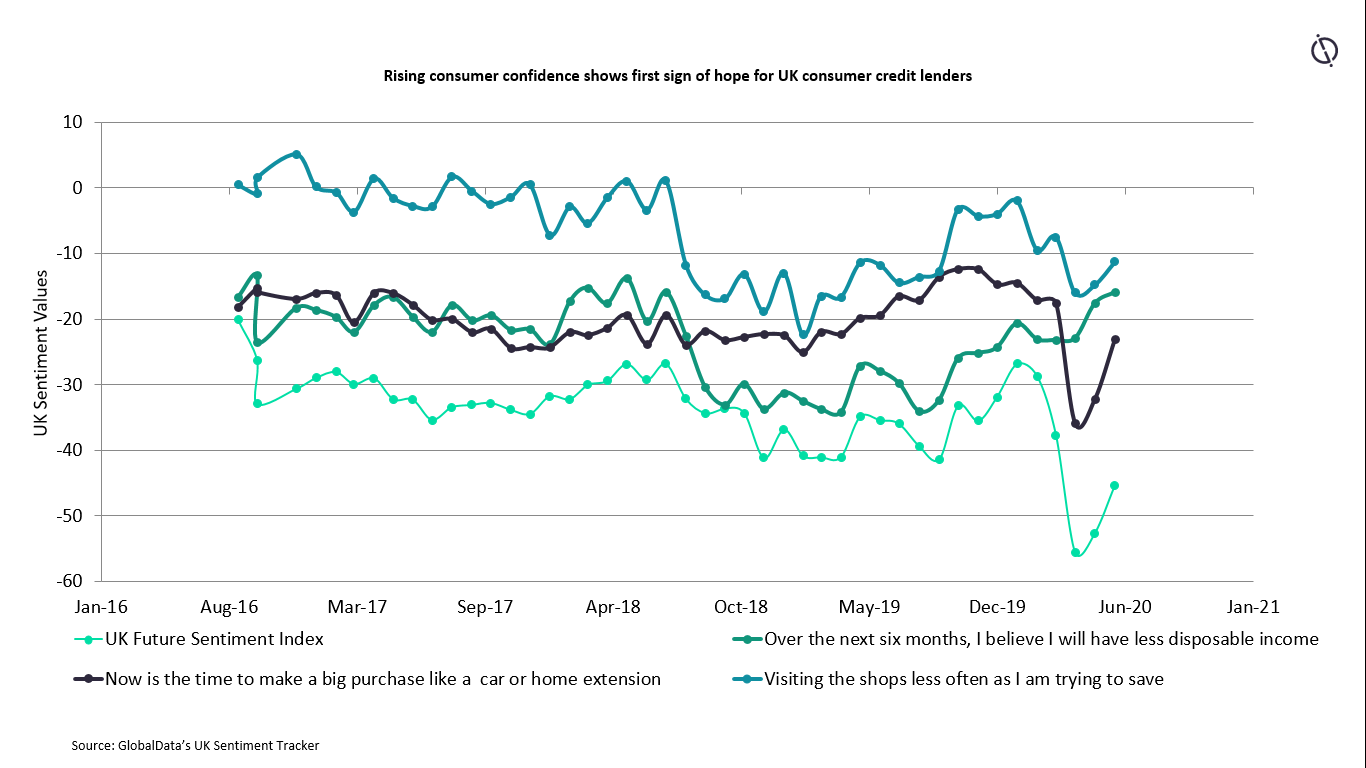 On average, consumers in June were more comfortable with visiting the shops instead of saving, more confident with making a larger purchase, and generally more optimistic about the future than they were in April. Additionally, with disposable income continuing to rise throughout the pandemic, consumers are likely to start shopping en masse once the virus is truly gone. This will be particularly good news for credit card providers, as more purchases will translate into higher interchange and merchant fees that have been curtailed by the lockdown.
However, not all future news is likely to be positive. With the furlough scheme set to end in October, unemployment in the UK could begin to rise sharply from its historic low of 3.9% as service businesses permanently close. Additionally, the continual spread of the virus means the threat of a second wave remains. UK consumers may have started to get more confident about the future, but a full recovery is not expected yet.