Comments
New partnerships present opportunity for banks and Google
Google has committed to deeper exploration of the mobile banking sector, announcing new partnerships with six US-based banks: BankMobile, BBVA USA, BMO Harris, Coastal Community Bank, First Independence Bank, and SEFCU. These players join Citi and the Stanford Federal Credit Union (SFCU), which also offer digital checking and savings accounts to Google Pay users in the US.
The bank accounts set to be offered next year will exist entirely within Google Pay, with Google managing the front end of the platform while the partner banks handle the infrastructure, FDIC insurance, and other back-end operations.
For Google these partnerships offer it the opportunity to further cement its brand and access data and customers in new ways. The company is also able to avoid the regulatory and anti-trust hurdles it would likely face if it ventured into the financial sector itself.

Google will be able to gather valuable consumer data, which will allow it to better understand the market and where preferences are heading whilst also giving it the opportunity to design multiple world-class products and interfaces without the added risk that doing so alone may incur. The exact nature of the partnerships has not been disclosed, although the enthusiasm with which the banks have spoken about the deals suggest the partnerships offer opportunity to both Google and the banking providers.
Opportunity for Google
Crucially, the range of partnerships Google has entered into presents an unrivalled opportunity for Google to explore the banking industry as it collaborates with a regional player in BMO Harris, an international provider in BBVA, an established high-end bank in Citi, as well as credit unions and newly founded digital platforms such as SFCU and BankMobile.
In the short term this will allow the Google Pay wallet to catch up with Apple Pay (which leads the market) and reduce competition from the many mobile wallet apps that have been recently launched. Long term, these partnerships set Google up to potentially launch a highly comprehensive service that offers complete market coverage as it gathers insights into how different segments of the US market bank and what could be changed to maximise the banking experience.
Opportunity for banks
One of the foremost opportunities for banking providers as a result of this partnership is the ability to ride the coattails of Google's brand. They will gain access to new customers who are willing to trust Google and explore its innovative services but would not be as open to exploring the services of a banking provider they know very little about. This is supported by BBVA, which stated "we anticipate that this initiative will help us reach more customers, more efficiently using digital means." Similarly, Ernie Johannson, group head of North American personal and business banking at BMO, stated "this provides us with an ability to access new customers."
The disparity in brand recognition between Google and the partner banks suggests that the gains of the co-branded offering will be picked up by the less well-known banks. Whilst this may be suboptimal for Google, it will avoid the type of tension that has encompassed the partnership between Goldman Sachs and Apple. The equal prestige of their respective brands left Goldman Sachs with a sour taste in its mouth after the tech giant described Apple Card as "created by Apple, not a bank."
Another opportunity for banking providers is that Google will be responsible for the user interface and experience. Dissatisfaction with mobile interfaces has become a hallmark of banks attempting to enter the mobile space only to realise they often lack the expertise and resources to deliver a functioning product that customers can holistically use.
Conversely, Google has ample experience in this regard, having designed a plethora of mobile-compatible Google products as well as the Android operating system. Whilst there is a risk Google may "kill the product" the chances of this are unlikely given the collective knowledge that already exists in how to build financial services applications. As such, Google's involvement effectively takes care of the most important risks and costs associated with expanding digital banking operations, which threaten to have significant consequences for the acquisition and retention of customers if mishandled.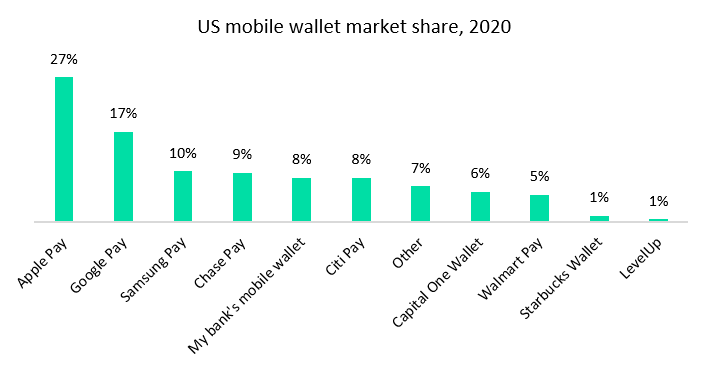 Latest reports from
GlobalData is this website's parent business intelligence company.