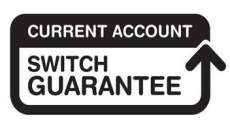 The current account switching service goes live this month and British banks are laying on incentives in a bid to reel in customers. But it is community banks that leading the rush for consumer cash – saying it will take more than marketing to encourage people to switch and stay. Kate Palmer reports
As 33 British banking brands – representing 99% of the current account market – invest £750m into a service that makes it easier for customers to switch banks, financial institutions are in a race to provide the best offering to customers.
Described by the UK Payments Council as "one of the best account switching services in the world," the bank-run programme promises customers they will transfer their salary, direct debits and any other regular payments within seven days – with the guarantee that the bank will reimburse any money it fails to transfer.
The 16 September launch for the service is the result of a two-year consultation process by the UK Payments Council, the independent body of banking representatives behind the launch. Mark Bowerman, a Communications Manager at the Council, says the service would be a catalyst to a more competitive marketplace.
Despite the potential to shake up the majority market share held by the Big Four – Lloyds, Barclays, Royal Bank of Scotland, and HSBC – each of these names have joined up to the service.
"Although it is all about increasing competition, it is clear that there will be winners and losers," Bowerman said. "All banks and building societies involved view the launch of the new service as a chance for them to increase their market share, whether they are one of the Big Four or a newer challenger bank.
The service will be in a test phase in the coming months, according to Bowerman. The Payments Council also considered creating portable account numbers – much like mobile phone numbers – as an alternative way to make switching easier.
"The industry hasn't said no to portable account numbers," Bowerman said, "but introducing such a system would take significantly longer to create, would cost considerably more and would potentially be more of a fraud risk as everyone's account details would be held in one place."
Time will tell, the Payments Council says, before it will take further measures to encourage competition. "The service should be given an appropriate amount of time to deliver before any judgement is taken on whether it has been a success or not, and whether a next step is required," Bowerman said.
The success of the service will be measured by consumer awareness, how confident people are in using it, and the levels of people who switch. "We think it is right that the new service should be judged once it has had sufficient time to deliver positive change. The Independent Commission on Banking recommended that the service is assessed in 2015," Bowerman explained.
From this month, the service will be broadcast on British television, radio, print, outdoor and social media advertising, with plans for a further marketing push around the New Year. "This is seen to be a time of year when people are reviewing their financial situation, so it is an appropriate time to remind them that it is now easier to switch current accounts," Bowerman said.
Metro Bank: 'Level the playing field'
The need for a more competitive industry is something welcomed by community banks like Metro Bank, founded in 2010 with plans to add four more locations by the year's end to its 20-branch network.
"We need to have a level playing field across our payment regulation," Metro Bank's CEO Craig Donaldson tells RBI. "I am being held back because of regulation and policy that needs to be removed."
Citing the switching service as one step to levelling out Big Four domination, Donaldson adds: "We need to have a level playing field across our payment regulation, across planning, across capital liquidity requirements from the regulators, and also about being able to win government deposits and local authority deposits."
"There's a lot of rules and regulations in place that just aren't appropriate for smaller challenger banks and I'm not asking for anything special – I just want to be treated the same," Donaldson said.
Donaldson says the onus is on banks to make sure the service is a success. "The banking industry needs to bring it to life and make it work," he said.
"If we do a great switch for those customers, they will go out and tell their friends it really was easy and trouble free. We have to deliver in the 7-day time frame we promised it," Donaldson added.
While Metro Bank is not planning any new product offerings to coincide with the service, Donaldson explained that "great service, great convenience, and consistent products" would bring people to the bank.
"We do try, and when we get it wrong, do it right quickly. We got feedback our internet wasn't good enough – and it wasn't. What you will see over the next three months is every direct channel being changed."
A revamp of Metro's online offering, including mobile banking and corporate online banking, is set to launch in October – a happy coincidence, Donaldson said, that it coincides with the switching service.
As a barrier to switching has been lifted, Donaldson addressed another limit to Metro Bank's growth. "Planning permission and change of use has been a huge draw. I reckon if I didn't need to deal with it I would be six to nine months ahead of where I am now," he said.
Donaldson has four store locations in the pipeline for this year – at locations in Staines, Kingston, Cheapside and Windsor – but has been set back by planning regulation delays.
"We want to invest in the high street, but we're being blocked at the moment – which is crazy," Donaldson added, citing a planned store location in Brighton. "I'm desperate to get that store open in Brighton, I've spent a fortune over there," he said.
Handelsbanken: a 'strong relationship' to get switchers
Bringing banking back to the branch is part of Swedish-based Handelsbanken, which says creating a strong relationship with customers will help customers to switch and stay with the bank.
Its decentralised approach to retail banking means that power lies with the branch – each location has autonomy over their customers, and can even challenge executive decisions.
The bank boasts its lack of sales targets, bonuses, and call centres. It is this approach, according to Handelsbanken, rather than a marketing campaign to coincide with the switch, that will bring customers to the bank.
Richard Winder, Head of Communications at Handelsbanken, explained more: "Our branches recognise that service can give their customers a more satisfying experience from day one – the Account Switching Service will be managed personally and with care by local branch teams, thus ensuring each new customer relationship gets off to a flying start."
"As a bank we develop locally through recommendations from highly satisfied customers," Winder told RBI. Customer service is not just about innovating with new online and mobile ways to bank, Winder added, noting a growing demand for personal and local banking.
"The potential for this new service to break down a long-standing barrier to switching current accounts, our branches would hope to benefit significantly from this development," Winder said.
Fellow Scandinavian migrant Danske Bank has been welcoming the service as a way to boost its operations in Northern Ireland. The Danish bank, which has yet to reach mainland Britain, is aiming to attract new customers with marketing campaigns aimed at students and homeowners.
"We are currently running a student campaign giving away an iPad mini every day until the end of October," said Vicky Davies, Danske Bank's Head of Strategy and Business Development. "Like any business, we want to attract new customers. We continually run a series of marketing campaigns designed to encourage customers to switch to us," she said.
"At Danske Bank we have always been committed to making switching as simple as possible for consumers and businesses. Participation in the UK Current Account Switch Service will further encourage confidence in switching banks, provide a more consistent experience and support consumer and business choice in what is a very competitive marketplace," Davies added.
Virgin Money makes pre-emptive signup
Virgin Money is one of the participant banks of the switching service although it does not offer a current account, and has yet to announce a launch date. Virgin Money's Managing Director, David Hall, told us a current account launch was on track. "It is a key area of focus for the business, and we are making good progress," he said.
Since buying Northern Rock's healthy assets for £747m in 2011, Virgin offers savings, mortgages and credit cards. More than 25,000 customers have registered their interest in a current account, which will be offering the full switching service. Hall explained that before the service launched, customers were put off by the perception that changing banks could be problematic and complicated.
"This is important for smaller entrants focused on offering a genuine alternative to the homogenous big clearing banks," Hall said.
The switching service is just one step in improving competition, Hall says, saying barriers still exist for new entrants to the banking scene. "Virgin Money aspires to be a positively differentiated alternative to the large incumbent banks and so is interested in effective competition in retail banking. Barriers to entry and expansion make it difficult for new entrants to achieve sufficient scale within a reasonable period," Hall said.
Tesco Bank has similar plans to break into the current account market, but is testing the switch's efficiency before it signs up to the service.
The supermarket's bank will launch a current account in 2014, Tesco Bank's Managing Director David McCreadie tells RBI. Since buying out the 50% stake Royal Bank of Scotland held in Tesco Personal Finance in 2009, the newly acquired Tesco Bank went on a bid to offer full retail banking services.
McCreadie said: "We are well-advanced with the development of the Tesco Bank current account, which we will launch in 2014. We will begin testing our interface to the Switch Service this November to ensure that switching to a Tesco Bank current account is as quick and straightforward as possible."
Big Four tighten incentive rules
The arrival of newcomers like Virgin and Tesco – paired with a service that lets customers defect banks more easily – has led Britain's banking giants to become more aggressive in their products and sales marketing.
Halifax has added a clause to its £100 new account offer, saying customers must close their existing accounts and use their switching service to transfer all credits and debits to Halifax. It also opened up the offer to existing customers provided their only current account is with Halifax, on the understanding the money can be claimed back if customers don't comply.
RBS and NatWest have launched a cash back scheme for its customers, offering debit cardholders 1% at some UK retailers, including Tesco. Meanwhile First Direct increased its own joining incentive from £100 to £125, saying customers don not need to close existing accounts, but must transfer their salary and at least two direct debits to the account.
HSBC does not offer a product incentive, but said dissatisfied customers may be likely to turn to one of its brands. Speaking its arms HSBC, First Direct and M&S Bank, James Thorpe, Head of UK Personal Finance Media Relations, said: "all are likely to be high on the list of potential banks to switch to for disaffected customers."
Santander is also rejecting one-off deals, saying instead that the bank's everyday offering will bring in customers. It already offers limited cash back on debit payments, such as paying energy bills and making mortgage payments, and says it will be ramping up its advertising over the period.
"We don't believe one-off incentives actually provide much value to consumers, and our proposition is about delivering real value to customers, year after year after year," explained Matt Hall, Head of Retail Banking at Santander.
Prior to the switch Santander carried out a survey of British consumers, finding switching banks was up with visiting the dentist and bungee jumping in terms of daunting activities. "The extent of people's anxiety is highlighted by the fact that one in eight Britons say they'd find doing a bungee jump or parachuting from an aeroplane less intimidating than switching," Hall said.
Hall, who explained that Santander already provided a switching service prior to the launch, says the move would combat "consumer inertia" in the banking sector. "We don't think the introduction of the new service will change the are overnight – the change is likely to be gradual but that over time customers will be more confident that they can move their account hassle free," he said.
INNOVATION: Quick service banking comes to the UK
Whereas Sweden's Handelsbanken puts branch banking at the centre of its offering, many UK lenders are turning to a fast-food style customer service. Barclays' Pingit service lets current account holders instantly transfer cash using just a recipient's phone number, while contactless cards comes as standard to UK customers.
Along with redeveloping its digital channels, Metro Bank has brought speed banking to its branches by introducing a 'drive-thru' facility in Slough, Berkshire. "I was somewhat nervous about how it would go and how the British public would take to it," bank CEO Craig Donaldson admitted. "It's been a huge success – if it's raining people don't have to get out of the car. My wife loved it – she could drive up with the kids strapped into the car," he added.
Speaking from Metro Bank's flagship store in Holborn, Central London, Donaldson said he plans to introduce 'drive-thru' to other locations outside the City. "We definitely will expand it to other branches, but it needs to be in the right location – here in Holborn there just isn't the space or need."