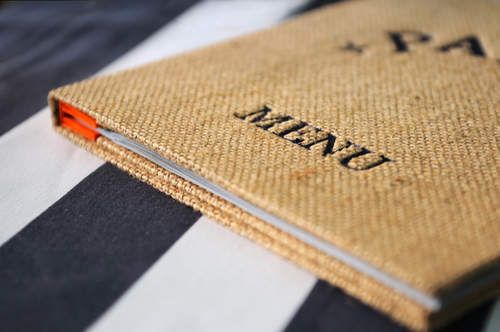 Union Bank's unbundled banking package, which enables customers to select individual chequeing account features, has proved more profitable than expected, Robin Arnfield reports.
In October 2012, San Francisco-based Union Bank launched Banking by Design, which unbundles the features of the standard chequeing account and lets customers choose features of most use to them. So far, Banking by Design is only available in California, although Union Bank plans to offer the product in Washington State and Oregon.
"Most of our branches are in California, so it made sense to offer Banking by Design in California first," says Pierre Habis, Union Bank's senior executive vice president and head of community banking. "We only have a small number of branches in Washington and Oregon."
Union Bank, a subsidiary of the Bank of Tokyo-Mitsubishi UFJ, had $102 billion in assets in June 2013.
Design
Banking by Design allows new and existing Union Bank customers to design their own chequeing accountat the Banking by Design website (bankingbydesign.com)."Union Bank offers a neat interactive tool to help customers select the features they want," says Ali Raza, an independent payments industry advisor.
Customers can also visit a Union Bank branch or call the bank's call centre for help in customising their Banking by Design account.
"Customers can begin the process of designing their chequeing account on the Banking by Design website, and enter their branch number," says Habis. "Their application will be stored on our system, so that, when the customer comes into the branch, a member of staff can provide advice and recommendations on the right feature selections for them."
Currently,irrespective of whether they apply online or through the branch, customers have to go to a Union Bank branch to complete the account-opening process. "Our plan is to upgrade the Banking by Design website so that it can offer online account-opening," says Habis. "At the moment, you can't open an account on the Banking by Design website."
Empowerment
"The idea behind Banking by Design is to empower customers, so they pay a fair price for the features that they actually want," says Habis.
Union Bank launched Banking by Design after carrying out consumer research. "We asked customers what features they would look for if they built their own chequeing account,"Habis says. "They told us that they didn't want expensive charges and that they wanted transparency about pricing. We also discovered from our research that, if we unbundled our chequeing account, customers would be prepared to pay for features that they valued and needed."
A case study of Banking by Design by Simon-Kucher & Partners consultants Jens Baumgarten and Ben Snowman says that the Banking by Design website has "a simple summary and transparent terms and conditions." The site offers customers the ability to change their feature selections in the future, should they so desire, Baumgarten and Snowman note.
The minimum opening balance for Banking by Design is $100, and the monthly service charge is $3.00. However, this charge is waived if customers make a minimum monthly direct deposit of $250.00.
Many of the features of the account are free, for example online bill pay, online banking, text alerts and mobile banking. Customers pay $1.00 per month for paper statements, plus $1.00 per month for unlimited cheques and $1.00 per month for incoming wire transfers. A linked savings or money market account with no minimum deposit costs $1.50 a month. For $3.00 per month, customers are entitled to two free non-Union Bank ATM transactions per month.
Customers have the choice of a free ATM card or a free MasterCard-branded debit card.If a customer requests expedited card delivery, the charge is $1.00 a month, Union Bank says.
"Many banks' attitude to chequeing accounts is: how much extra money can I charge my customers," says Habis. "This is not our policy."
Habis says the most popular Banking by Design features are:adding a linked savings account; unlimited cheques; paper statements; travellers' cheques, money orders and cashiers cheques; and free use of non-Union Bank ATMs.
Profitability
"People in the banking industry told us that, if we unbundled our chequeing account, then the account would be unprofitable," says Habis. "But this has proved not to be the case. Banking by Design is 29% more profitable per account than we had predicted in our modelling, and 20% of our new customers are Banking by Design customers. From a P&L and a customer metrics point of view, Banking by Design has been a huge success."
According to Baumgarten and Snowman's case study, offering customers the ability to self-select bank account features offers benefits to both banks and consumers. Baumgarten and Snowman says banks benefit through longer customer tenure, greater revenue per customer and customer product-holding, an increase in customer advocacy, greater usage of accounts and features, and compliance with banking regulations. Customers benefit through being empowered to create a bespoke bank account and because of the transparency about fees, the consultants say.
Habis says he believes Banking by Design will increase the tenure of customers with Union Bank. "It's too early to give any proof for this," he admits. "We will need to wait a few years to see whether Banking by Design does increase the length of our customers' relationship with us."
Customers opening Banking by Design accounts have tended to be younger consumers, as well as consumers who hold low balances with the bank. "Early results support what our research indicated, that Banking by Design would be more appealing to younger customers, although not exclusively," says Habis. "Banking by Design has received a lot of attention from more affluent customers, because of its ability to offer empowerment. However, as Banking by Design is not currently targeted at the affluent customer segment, Union Bank sells them its Signature Banking and Priority Banking premium banking packages, not Banking by Design."
Union Bank plans to expand Banking by Design so it can use the platform to offer multiple types of products such as investments, credit cards, mortgages and loans. "We've seen that Banking by Design gives customers a platform of control that can be modelled for other products beyond chequeing accounts and other customer segments, including affluent customers," says Habis.
Differentiator
"From a marketing standpoint, Banking by Design is impactful," says Les Riedl, senior managing partner at US-based consultancy Bank Solutions Group. "It breaks Union Bank away from the pack, because Union Bank has a different marketing message. 'You can design your own chequeing account and only pay for the features you want.'"
According to Habis, Banking by Design is a market differentiator in three ways for Union Bank. "Firstly, the $3 monthly account service charge is lower than the industry average," he says. "Banks typically charge between $6 and $9 a month and some charge $12 a month for their monthly service charge. Secondly, the account has enabled us to prove that our Doing Right branding campaign is genuine."
In January 2013, Union Bank rolled out the Doing Right campaign in its branches and on television and radio. The bank enlisted the poet Maya Angelou and Latino actor and activist Edward JamesOlmosto help it get its "Doing Right, it's just good for business" message across (http://www.doingright.com/). The campaign stressed that Union Bank has a policy of fairness and transparency.
Habis says Banking by Design helps to differentiate Union Bank from other US banks because it is the only financial institution offering such a platform. "The USbanking market is very competitive, but there isn't much difference between banks in terms of products and services," Habis says. "Everyone offers cheque remote deposit capture (RDC), and everyone is installing advanced ATMs. But no-one else has anything similar to Banking by Design, which shows our creativity and innovation."
Habis adds that Banking by Design helps Union Bank comply with US banking regulations that call for transparency about pricing and terms and conditions.