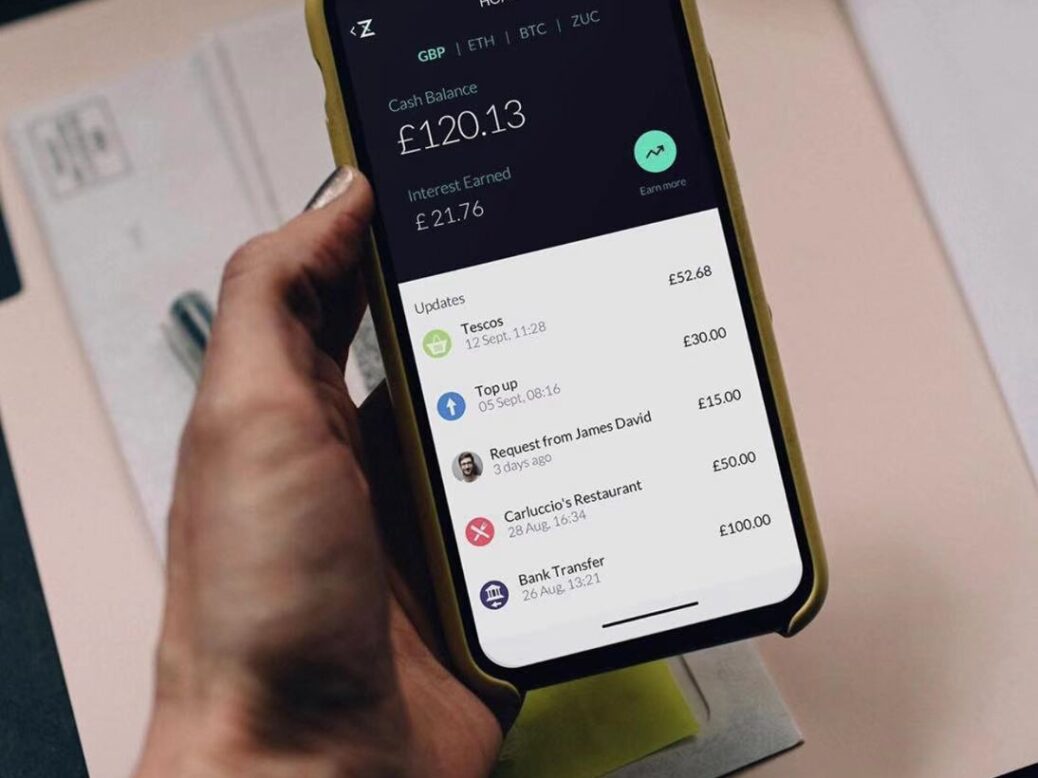 Nowadays, it feels like there is a new fintech launching almost every day. In a very overcrowded market, each new fintech promises to offer something different to its competitors and traditional incumbents. Evie Rusman analyses rising challenger Zeux and takes a look at its offerings
Zeux, which launched in 2019, aims to transform existing financial services by making management processes smoother and more convenient through combining blockchain technology, biometrics and artificial intelligence.
The launch comes at a time when digital payments are becoming increasingly popular. For instance, in-store mobile payments are expected to reach $503bn by 2020, an annual growth rate (CAGR) of 80% over 2015-2020. As a result, this leaves huge scope for digital challengers like Zeux to tap into this market and offer services tailored to the growing digital landscape.
What's different?
Could there be room for this young fintech? Speaking to RBI, Frank Zhou, CEO and founder of Zeux, explains his inspiration behind the brand and discusses how it will stand out from the crowd.
He says: "In the last decade, there have been many fintech businesses that have created amazing disruptive services across the financial landscape, however, many only offer one main service.    Zeux enables everyone to make the most of their money. Whether you need to make transfers, banking, budgeting, saving and investments, this can be all done in the Zeux mobile app – proving a simple and market-leading solution that enables everyone to conduct ALL their financial needs in one place.
"Even better, as a UK-based firm, Zeux is the first to embrace a borderless approach, being able to tap into other global financial markets and offer products to UK savers and investors better rates than are currently given from traditional banks and institutions."
Zeux's app offers customers a 5% interest rate on its saving solution, 25% higher than some high street banks. In addition, Zeux charges no fees for payments, crypto-conversion or transfers giving maximum benefits for the consumer.
One of its unique selling points is that it allows anyone with a cryptocurrency wallet to pay with Bitcoin or Etherium at any high street retailer accepting contactless payments.
This investment into crypto, by Zeux, is timely as crypto looks set to make big leaps in 2020. In 2019 already, tech giant Facebook took further steps to make crypto the norm through its controversial Libra project. Although, since its announcement, the project has faced a series of hurdles as major payments players such as Mastercard and Visa have dropped out.
Major issues
One of Zeux's missions is to tackle some of the major issues facing retail banking and payments today. Zhou explains how, no more than ever, there is a need for banks and financial institutions to provide an "all-in-one" service to increase convenience.
"The industry, although progressive, still operates in silos, with players becoming specialists in one or two of the key financial products, focusing only on an easier experience, reduced costs or better returns for users," he says. "The problem with this is that it doesn't give full transparency across all your finances.
"There is now a bigger need for more integrated solutions that do it all. Consumers are starting to feel the hassle of being forced to flip between apps and digital channels in order to manage all their financial needs.
"We believe that there is still a lack of globalisation for the UK, with not enough mainstream offerings for retail banking customers that tap in to the international market.  As an example, saving options here in the UK come in at much lower rates than in other parts of the world but technology now makes it easier to reduce borders, opening up much better products and options for people in the UK."
Plans for 2020
As we enter a new year, Zhou hopes to build on his brand's success through utilising digital technology and bringing more products to market.
"The appetite for Zeux has been huge and we are currently seeing a 70% month on month growth which is a brilliant endorsement of the one-stop app offering for users," adds Zhou.
"We are looking at bringing more market-leading products to our customers and increasing the number of partnerships with merchants.  In addition, we will be launching in Europe in early 2020 with a rollout expansion across the rest of Europe through the year."
Zeux has also had a successful 2019; this year, the challenger signed a deal with crypto trading venue Coinbase, which is valued at $8bn and generated $1.3bn in revenue in 2018.