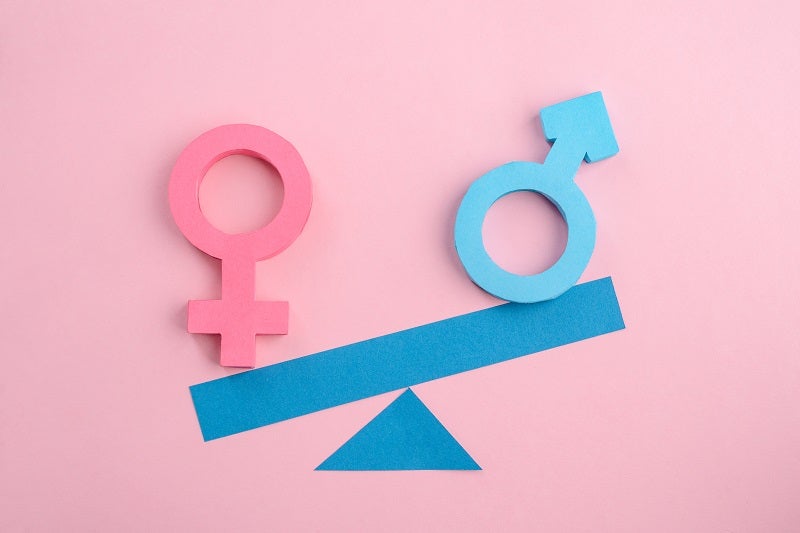 International Women's Day (IWD) is fast approaching once again, and this year's theme is #ChooseToChallenge – homing in on the idea that a challenged world is an alert world and from that comes change. In light of IWD, Evie Rusman looks at how banks are supporting women in low-income economies
On March 8, people across the globe will celebrate the achievements of women in a bid to raise the conversation on gender bias and equality.
This comes as two billion people around the world – women in particular – continue to be financially excluded, meaning that they lack access to basic banking services. This can push many women into poverty and cause them to face gender discrimination.
Banking inequality
Statistics from poverty charity CARE International show that 35% of women globally do not have a bank account, compared to 28% of men. This is a 7% difference. Why such a gap?
Speaking to RBI, Solange Hai, Head of Women and Markets at CARE International UK, discusses how women in poorer economies face obstacles that men often do not.
"Women face a number of barriers in terms of accessing banking services. Social norms around gender roles can result in women having less control over financial resources," she says. "The formal requirements associated with opening up a formal bank account (such as an ID card) are also a barrier, particularly for women living in rural areas, or those working in the informal sector."
She also explains that women in low- and middle-income countries are 20% less likely than men to use mobile internet – around 300 million fewer adult women than men. As a result, this means that women are unable to access digital banking services.
Adding to this, Claudia Belli, head of social enterprises and microfinance at BNP Paribas, tells RBI that she was shocked when she discovered the disproportion between men and women's financial access.
"I thought to myself, even in this women are at a disadvantage," she says. "The fact is that in so many developing countries, women are not treated as equals to men, and this is something that needs to change."
If you can believe it, women's menstrual cycles also play a part in their stunted financial progress.
"Menstrual hygiene is often a reason women are not educated," Belli continues. "In low-income countries, when girls are on their period each month, they cannot go to school. So, in a society, where girls are off school five days a month, they are immediately less educated than men. This often leads to men being the ones to handle the money in the household."
Breaking the poverty cycle
However, in cases where women do handle the money, lack of access to financial services, including savings accounts and affordable loans, can be dangerous and leave many women vulnerable.
When women do not have access, they may resort to unsafe methods of savings, such as keeping money under the mattress, or borrowing from an unregulated lender with high interest rates.
Belli adds: "If women are handling cash and they don't have access to banking services, there is a danger of them being robbed and raped to get that money. So, it is very important that the money goes into the financial system because otherwise it is risky for a woman's health.
"In addition, in emerging countries, a lot of the time women must ask permission from their husbands to access cash – so, they become dependent. And if women are working, the money can often go to their husbands. This in turn means it is very difficult to break the cycle."
Belli also argues that if women never have access to money, they will always have this feeling that they are of less worth and are continually dependent on someone else. This lack of freedom can be detrimental to a woman's mental and physical health. So, what can be done?
Is Microfinance the answer?
One way of tackling financial exclusion is through microfinance institutions (MFIs) – organisations that issue microloans to those who do not have access to banking services. They often touch on entrepreneurship, helping women to build businesses and become financially independent.
French banking group BNP Paribas has a history of offering support to MFIs across the world. Since 1980, the bank has funded more than 84 MFIs, providing around €1bn to 2.4m people, 84% of which are women.
"Giving microfinance to women helps them to get the empowerment of creating a business, which in turn creates knowledge and gives women the means to educate their whole families," says Belli.
She goes onto say that women who have been financed often feel that they are now as important as their husbands because they have been given the opportunity to become financially independent.
"I once spoke to a woman who bought a rickshaw and she was very proud because she was the owner," says Belli. "She said: 'my husband uses the rickshaw, but I am the owner, which makes me feel important'."
BBVA
Another bank that puts financial inclusion at the forefront is BBVA – in 2007, the bank created the BBVA Microfinance Foundation (BBVAMF).
The organisation is made up of six MFIs, and since it was founded has raised over $15bn to help near five million low-income entrepreneurs in Latin America – many of which are women.
Teresa Burelli, head of international partnerships at BBVAMF, tells RBI that women often start their own businesses out of necessity, with 47% being heads of household.
She gives the example of a female entrepreneur from Peru called Elisa Cuchupoma, who wanted to expand her knitting company. Most of the financial institutions she approached requested permission from her husband to do this, since the house and assets were under his name.
Her husband was apprehensive about taking out a loan, and because of this, Financiera Confianza, BBVAMF's microfinance institution in Peru, approached Elisa and offered for her to take part in a group lending programme geared towards women that do not have collateral or consent from their husbands.
Burelli adds: "Although she kept this a secret from her husband for more than two years, she strengthened and diversified her business operations and gained economic independence and stability for her family."
Gender-specific banking products
Despite their efforts, Hai argues that banks should be doing more to put an end to financial exclusion for women. One way she suggests is through creating products tailored to women's needs.
"Financial service providers' de facto business model is based primarily on the needs and preferences of men," she says. "Banks and financial institutions can improve the situation by developing gender-specific financial products and services to meet the needs of women.
"For example, by removing collateral requirements or offering alternative solutions, such as loans based on savings group transactions and activities, and increasing flexibility."
In India, banks including ICICI Bank and Yes Bank have created saving bank accounts that are designed to cater to women's needs.
ICICI Bank's Advantage Woman Savings Account promises to make "opportunities available for women to invest in themselves".
The account includes offers on skill-building courses like IT certifications, music lessons and personal development. It also provides discounts on healthcare and children's education.
Hai also suggests that banks could train and employ more women in decision-making and customer-facing roles, including female field agents who can reach women in marginalised communities.
"Banks could also build on digital forms of entrepreneurship and financial inclusion to further reduce women's barriers to financial access and business creation," she adds.
Covid-19
Like most sectors, Covid-19 has heightened the difficulties faced by women who are financially excluded. According to BBVA, 77% of the women its MFIs work with have businesses in sectors like commerce and hospitality. These sectors have been highly impacted by the pandemic, which has forced billions to stay at home.
Burelli says: "Unfortunately, the pandemic is having devastating consequences for our entrepreneurs and without a doubt the priority for us remains to keep their wellbeing at the centre."
Across the banking and payments sector, technology has been considered a key element in solving problems associated with Covid-19. When country lockdowns were imposed, banks had to adjust their operations to become more digitally-savvy. This was the same for businesses who were being aided by MFIs.
Burelli adds: "Technology has been essential, whenever possible, to adapt to the circumstances and mitigate the consequences, and specifically, to help them reactivate and fortify their businesses."
As Covid-19 continues to take its toll, it is difficult to truly predict the long-term impacts it will have on women struggling to access finance. However, as technology evolves, it is clear we have all the tools to make a difference.
As well as this, the recent efforts from banks and fintechs alike prove that we are getting there, and the conversation is getting louder. By helping women access financial services, we will move towards that long-term goal of an equal, inclusive world.
.