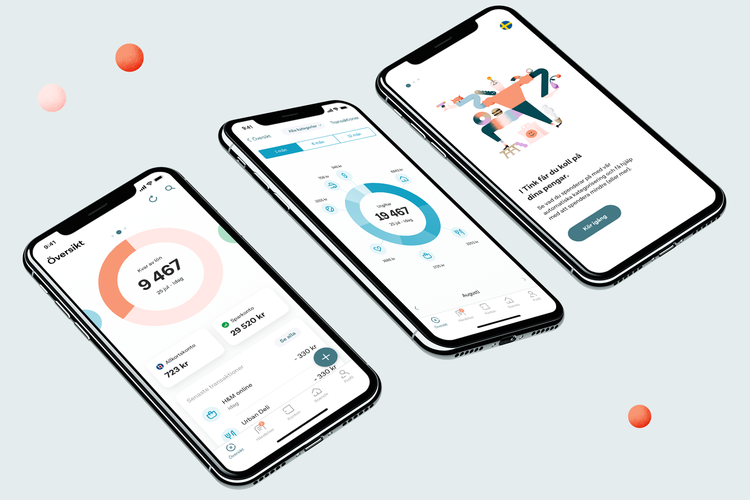 Scandinavia is often cited as a hub of innovation. Tink is no different.  Patrick Brusnahan speaks to the co-founder and CEO of Tink, Daniel Kjellen, about these changes.
Founded in 2012 by Kjellen and CTO Fredrik Hedberg, Tink's goal is to bring "financial happiness" to its customers.
Speaking to EPI about the founding, Kjellen says: "We kind of felt that there might be something more to life than working for one of these financial institutions. We saw an opportunity to mix technology and finance.
"Tink is a product and an engineering company at heart. Today, we have half a million users in Sweden. Taking that journey onwards, we allowed customers to make payments from our API. Basically, any type of payment or transfer you could do with you bank, you can now do with Tink."
Its direct-to-consumer app is live in Sweden and allows customers to transfer money, pay bills, save towards goals, borrow loans, and open new accounts. It can also suggest the best financial services for each customer.
"In 2017, we launched a tailor-made marketplace because I think that to give users advice, you have to make it actionable," Kjellen explains.
"You can remortgage inside the Tink app, you can open a savings account. Ultimately, this will be on autopilot. Instead of asking someone if they want a remortgage because there's a better offer coming up, we're just to do it for you, given you save enough money."
However, while the app is aiding customers in Sweden, Tink's work in the back-end is making waves globally. This is expanding "dramatically" and the firm is pushing this rather than the consumer-facing app. Kjellen states that around 90% of Tink's efforts are on the B2B side.
Since the launch of the API, it has been integrated with banks such as Nordea, SEB, BNP Paribas, and ABN Amro, but the potential is limitless. Starting off in Sweden and Holland, the API is now available in over ten markets and doubled the amount of customers.
Kjellen says: "Eventually, we started to collaborate and that worked out really well and we understood that this was a fantastic way to get leverage on the technology we've built. We can make this retail banking market smarter.
"We want to bring transparency and, ultimately, move power from the banks that are not good enough to the consumer and the bank with whom they choose to work."
However, why are banks turning to Tink and not building something in house?
"They partner with us because they share the vision that consumer banking will be data driven in the future," Kjellen says.
"The winner of this will be the one who makes sure that they have all data that's relevant, that uses all that data to help the user understand their finances, and to be able to provide advice to the customer and sell products on top of that understanding and advice.
"The one who gets those three things together will be the Holy grail of data driven banking."
Some have suggested that consumers are not quite ready for this level of service. While the Nordic region is arguably more advanced when it comes to this tech, it is not the same in every region.
Research company Accenture found that 69% of UK consumers would not share their bank account information with third-party providers. 53% stated they would never change their banking habits and adopt open banking.
Kjellen adds: "It was the same back in Sweden in 2012. After two or three years, when we proved we were someone you could trust and that we delivered value, that all changed. I think that's like to happen in the UK as well."
Tink and open banking
Open banking is well and truly in the banking zeitgeist. It is not just the industry talking about it, but it has started to intrude on the consumer mindset as well. However, it is not in the way the industry would like.
According to Accenture, 58% of UK consumers would be unwilling to initiate a payment on an online platform.
Many feel that open banking isn't safe. 74% of respondent were cautious of data protection risks and 69% felt there was high potential for cyber attacks. Kjellen is more optimistic believes open banking will be "transformational".
He explains: "The retail banking market is one of the least functioning ones. It has very low transparency and very high switching costs. With most people at banking, they don't get the advice they need.
"How did we end up here? Banks have had a monopoly on people's finances and that leads to a monopoly on mass market advisory. They've also had a monopoly on transferring funds and combine that with distribution through a national brand network; you get something hard to compete with.
"However, distribution is becoming increasingly digital. In a few years' time, I think most will buy and consumer financial services virtually only online with very few exceptions. Those barrier to entry are going away."