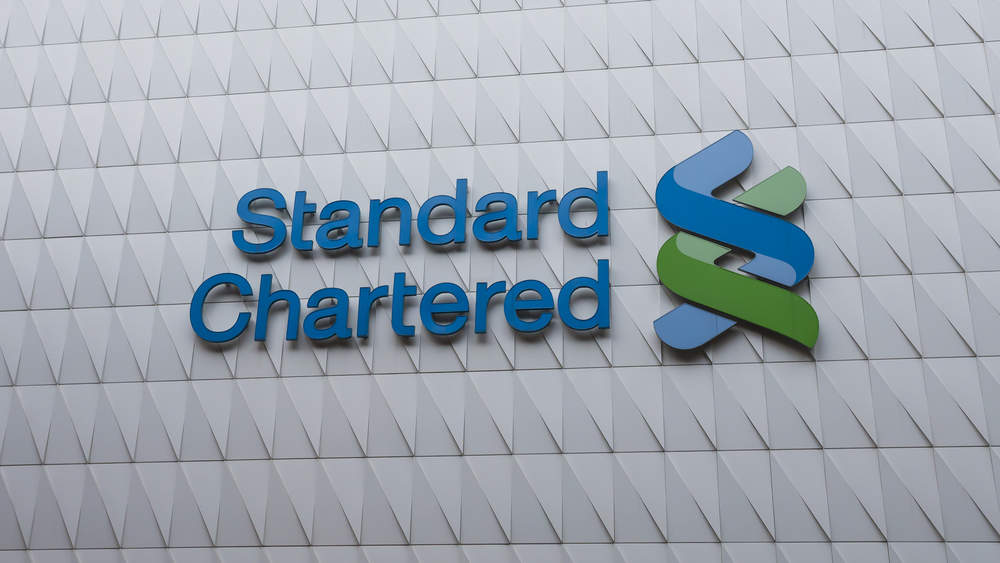 It seems every big bank in the world is launching digital sub-brands in new markets; however, Standard Chartered has taken this a step further and launched eight in Africa – and there is no sign of the bank slowing down. Patrick Brusnahan and Briony Richter write
Africa is no beginner when it comes to alternative forms of banking and payments.
Mobile payment solution M-Pesa is widely adopted in Kenya and across the wider continent, with over 30 million people using the service to send and receive money.
TymeBank is also hoping to become a household name in South Africa. Owned by African Rainbow Capital, it claims to be South Africa's "first fully digital bank", and recently launched its EveryDay account.
However, the large incumbents are also getting in on the action. Standard Chartered is making a big play in the region, and a multitude of digital banks have been launched. Jaydeep Gupta, region head of retail banking, Africa and Middle East at Standard Chartered, tells RBI that this is just the beginning.
RBI: What will this roll-out include in terms of services that will be immediately available?
Jaydeep Gupta: We have now launched digital banks in eight markets within 15 months, as we have seen a growing demand for convenient banking in Africa.
The next wave of digital banks in Botswana, Zambia and Zimbabwe follow Uganda, Tanzania, Ghana and Kenya in the first quarter of this year, after we initially launched the solution in Côte d'Ivoire in 2018.
The digital roll-out in the region will allow customers to enjoy simple, secure, affordable and un-interruptive banking anytime and anywhere. Active customers of the digital bank will also be eligible to receive loyalty benefits and promotions.
RBI: What progression have you witnessed with the digital launch in Côte d'Ivoire?
JG: We are keen to maintain our momentum and continue to expand across the region with the digital bank solution.
Côte d'Ivoire was our inaugural launch of a pure digital bank, and it has been extremely successful. The proof of success has been the expression of interest in enrolment via downloads, followed by account activation. To date, 18,000 new accounts have been opened, and many of our key ecosystem partners have reached out for strategic partnerships.
RBI: Can you provide any stats on mobile usage across African markets?
JG: We are now living in a mobile-led world, where customers are becoming increasingly accustomed to the ease and convenience of digital channels: 24/7 access, a personalised approach, and a unified, omnichannel experience have quickly become the norm, as internet penetration in Africa has reached 35.9% and smartphone penetration at 33%.
According to the Hootsuite and We Are Social Global Digital Report 2019, in 2018 alone Africa saw a 12% increase in active social media users and a 15% increase in active mobile social media users. This is not surprising, given that 82% of the population have mobile connections.
RBI: These regions still have a high use of cash but are shifting towards digital. Is there clear evidence that digital will take off?
JG: There is still quite a high prevalence of cash usage on the continent, but you just need to look at how well mobile money has taken off over the past decade to know that Africa is moving away from cash.
Mobile money is now active in 31 countries in Africa, with 84 million active mobile money accounts.
Digital banking is an evolution of mobile banking, as more consumers become connected and demand a better user experience in financial services
With our solution, we are creating an ecosystem to make their banking seamless. Clients can open a new account through our digital bank and be onboarded in less than 15 minutes, as well as track a request submitted in real time.
Consumers, many of whom are tech-savvy, don't want to want to go to a traditional bricks-and-mortar branch to open a bank account or do their day-to-day banking. They want – if not demand – speed and convenience. That's why we have digitised 70 of the most common service requests.
The data gathered from our digital roll-outs across various markets only proves the reception we are getting in Africa towards advanced technology and digitisation, as client growth has increased by 10 times in Uganda and Tanzania following the digital roll-out.
Additionally, millennials make up a large portion of the population in Africa. Many are tech-savvy, and are therefore attracted towards using our digital applications rather than relying on cash.
In fact, 75% of our customers using our digital bank are below the age of 35. Therefore, the success we are observing in our digital banking services implies that not only has digitisation taken off in the region, it will also become the most material channel of product delivery.
We are very excited to continue the momentum across Africa and provide our customers with advanced banking experiences that are reshaping the banking industry and breaking down traditional barriers.
RBI: How will Standard Chartered boost acceptance of digital channels for banking?
JG: There is already a huge demand for digital services when it comes to banking – this is coming directly from consumers. This is even more so in markets like Africa, because of the high mobile penetration and digitally savvy young population.
In fact, according to recent reports by Hootsuite and We Are Social, 82% of the population have mobile connections.
What we are doing at Standard Chartered is investing in our offering to make these digital services more easily accessible. So far, they have been very well received by the markets. We continue to enhance the digital bank experience and to evolve our products to meet the digital demands of our clients.
We have just introduced the SC Keyboard platform in Kenya, Uganda, Ghana and Tanzania, which allows customers to access a variety of financial services from within any social or messaging platform without having to open the banking app. The unique digital solution can be configured as the default keyboard on any smartphone, making banking quick and seamless for customers who no longer need to log into their SC Mobile app for basic banking services.
RBI: What are some of the most innovative services provided by the digital banks that consumers in these four markets can expect to enjoy?
JG: Our digital banks were developed with our clients in mind. We have taken customer feedback into consideration at every step of the design process, and designed the platforms based on their preferences. Our digital banks truly aim to make our customers' banking experience more enjoyable and efficient.
Because of this, they provide a number of benefits which can be enjoyed, including 70 different services which can be accessed directly through the app. Clients can open a new account through the app and be onboarded in under 15 minutes, as well as track a request submitted in real time. We have introduced additional benefits with our newer digital bank roll-outs, including facial-recognition technology.
RBI: The world is becoming more digitally connected. Will this affect branch use, or will it be about balancing the physical and digital channels?
JG: We have already seen the impact that a more digital world has on banking, especially on the traditional, physical branches we are used to. Looking at our clients specifically, of the digitally acquired customers, 96% prefer to transact outside the physical branch network.
However, retaining the 'human' element in banking remains crucial. While digital channels are undoubtedly more efficient, hold lower error rates and have decreased cost-to-serve ratios, finding the balance between traditional and digital banking services is the key to providing exceptional customer service.
Customers will always require an element of human interaction and, at Standard Chartered, we are focusing on fusing these offerings in order to provide a seamless customer experience.
RBI: Finally, will there be more roll-outs coming soon?
JG: Definitely. At Standard Chartered, our digital transformation strategy in Africa will continue to be a main priority for the bank.
We will keep investing in our next-generation digital offering and providing innovative financial services, catering to the demands of our clients. In line with this, we will be launching our digital bank in Nigeria this September. This follows the eight digital banks which we have already launched so far.
We are also working on the roll-out of the SC Keyboard to additional markets in Africa. This includes launches in Botswana, Zambia, Zimbabwe and Nigeria throughout the rest of the year.