Canadian neobank Neo Financial is challenging Canada's big five banks by reimagining the customer experience of banking, CEO Andrew Chau tells Robin Arnfield
T

aking on Canada's established and successful big five banks is not for the faint-hearted challenger. Neo has big ambitions, but it could not have chosen a much harder market in which to take on the incumbent banks."There's a huge opportunity to reimagine banking that hasn't been captured in Canada," Chau tells RBI. "The big five Canadian banks have a 93% market share, which is quite unheard of in most other countries."Canadians haven't really had anything new in banking in the last 24 years since ING Direct Canada came to market. We're trying to offer an AirBnB or Uber experience for banking rather than what the Canadian banking experience is today."ING Direct Canada, which pioneered direct banking in Canada in 1997, was acquired by Scotiabank in 2012 and renamed Tangerine.
Neo partners with Concentra Bank, ATB Financial
Neo is not a bank, but has partnered with Saskatoon-based Concentra Bank to offer savings accounts, and with ATB Financial, owned by the Alberta provincial government, for credit card issuance. Concentra holds Neo savings account customer funds and provides Canadian Deposit Insurance Corporation insurance as well as receivables financing for Neo credit cards.The challenge faced by Canadian neobanks is that consumers tend to keep their primary banking relationship with a big bank and use neobanks for savings.As the UK's Tesco Bank discovered, competing with incumbent banks in the current account market is unprofitable if customers keep their primary bank account elsewhere. This means that challenger banks cannot generate revenues from overdraft fees, for example.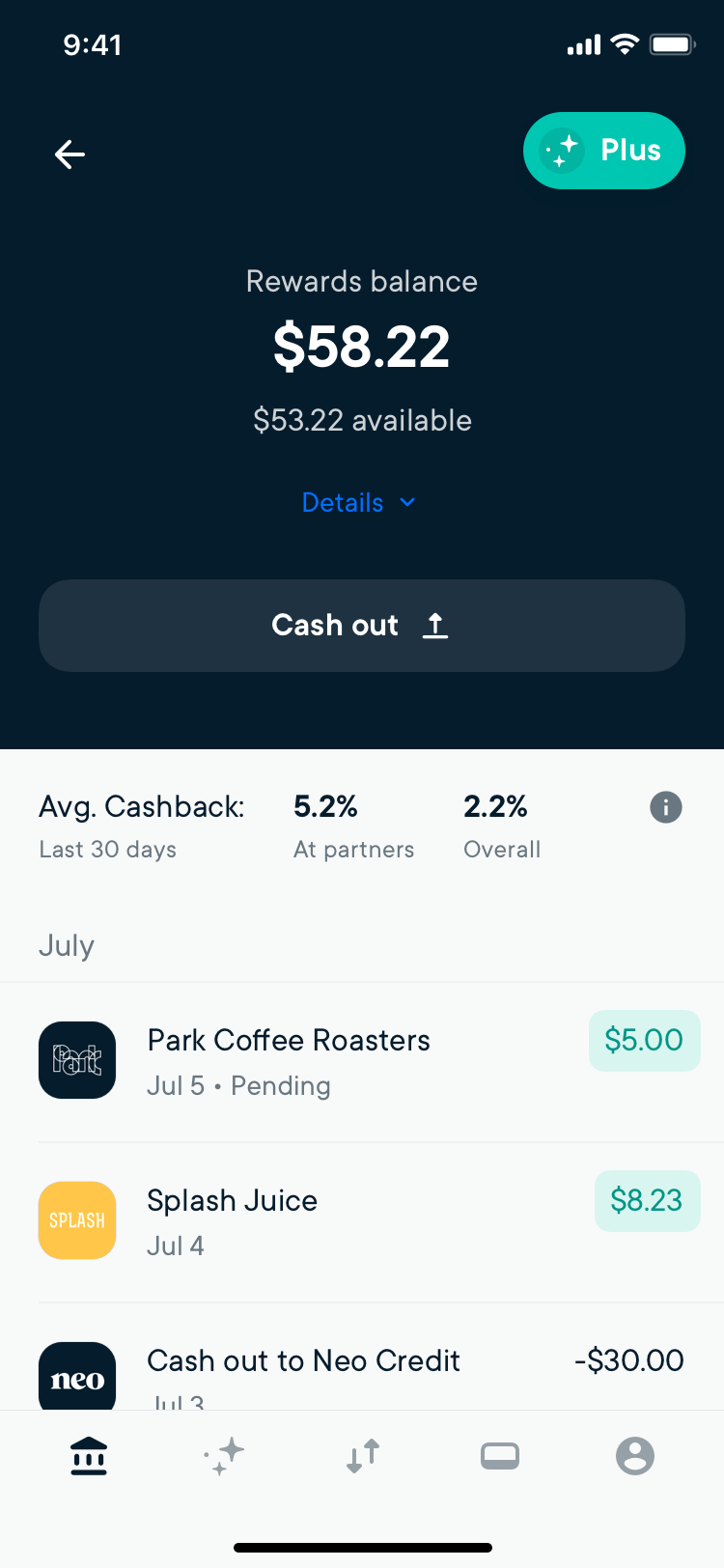 Neo current account with 1.3% interest
Unlike Tesco Bank, which closed its current accounts while retaining its savings accounts, Neo offers a hybrid savings and chequing account that it hopes customers will treat as their primary account.The account pays 1.30% interest, which is 130 times higher than the rate paid by the big five banks. Neo also plans to offer loans, mortgages and investment products.The digital-only Neo Savings account offers many features of a current account, including unlimited free transactions and no monthly fees or minimum balance requirements. Mobile cheque deposits are on Neo's roadmap.

"The savings account is effectively an everyday banking account, as it can be used for bill payments, direct payroll deposit, Interac e-Transfer P2P payments and transferring funds between bank accounts," says Chau.

The only current account features that the Neo account does not provide are branch and ATM access. Unlike other Canadian neobanks such as Koho PC Money and Mogo, Neo does not offer prepaid debit cards linked to its savings accounts.

"Since most Canadians use credit cards for spending, we decided to just issue a credit card," says Chau. "Offering a debit card with ATM access wasn't a priority for us."

Neo credit cardholders can pay off their balance from their Neo account or from an account at another bank.

Mastercard branded credit cards

Neo offers two Mastercard-branded credit cards paying high rates of cashback at partner merchants.

Neo's own-branded card is available in three versions: the Standard, which is free, the Plus, costing C$2.99 ($2.40) a month, and the Ultra, costing C$8.99 a month. In addition, Neo issues Canadian retailer Hudson's Bay Company's Mastercard-branded credit card, replacing HBC's previous issuer, Capital One.

"We launched the HBC credit card in March 2021," said Chau. "As well as HBC rewards points, cardholders gain access to our rewards programme, and we've had very positive feedback about this. Cardholders also like the fact that now you can load your HBC card into Apple Pay and Google Pay, which you couldn't with the Capital One/HBC card."

When managed by Capital One, there were nearly 2 million HBC credit cardholders. However, Capital One didn't transfer its HBC card book to Neo. So, once their existing HBC/Capital One card stopped working in May 2021, cardholders had to apply for a new card from Neo.

"When people visit HBC stores, they are offered our HBC card at the checkout," says Chau. Customers can also apply for the card using the Neo app, which helps with Neo customer acquisition, or on the HBC website.

Neo sees itself as a technology front end, focused on customer experience, and offering services from different financial service providers. "We've taken a digital-first approach and built our technology platform from scratch. This differentiates us from other new entrants which piece together off-the-shelf technology and label it as digital or online banking."

Neo's target customer base is anyone who uses their smartphone for banking. Currently, Neo only provides a digital banking app, as its website is informational only, but it is adding transactional capabilities to its website. "This means people who prefer to bank using their PC will be able to use us," adds Chau.

"During the pandemic when digital banking really accelerated, we've seen very strong tailwinds in demand for our savings account and credit cards." New customers can open a Neo savings account in three minutes on their smartphone by scanning and uploading ID documents.

Neo aim is to re-imagine banking

Neo uses APIs from Canadian financial data aggregator Flinks to enable customers to link their accounts at other banks to their Neo account so they can move money between these accounts via Canada's electronic funds transfer system.Neo has introduced a number of innovations to its credit cards. Unlike traditional credit cards, Neo's cards don't have overlimit fees or inactivity fees. "When we thought about reimagining banking, we realised there are a lot of fees that don't make sense," says Chau."An overlimit fee on a credit card is a fictitious fee, as it doesn't cost banks anything to let their credit cardholders go over their limit. So, we decided not to charge when our cardholders go over their credit limit."

Rather than pay a fixed cashback reward on all purchases, Neo pays 4-6% cashback on purchases at its retail partners and up to 1% elsewhere, with the level of cashback depending on whether cardholders have a Standard, Plus or Ultra card.

"We've established a network of thousands of local and national retailers, restaurants and cafés as well as brands such as Netflix and Amazon, where our Neo and HBC cardholders earn high rates of cashback. Unlike traditional credit cards that make you wait until the end of the year to redeem your cashback, Neo cardholders can redeem their cashback instantly at the point of purchase."

Neo plans to offer a range of products to meet its customers' lifetime financial needs. "We've started with savings and spending with our bank account and credit card, as we want to make people's lives easier and put money into their pockets," says Chau."But we want to innovate across our customers' entire life journey. We see our spending and savings products transitioning into meeting needs such as: 'I want to invest my money; I need to buy a home; I need to retire one day.'"Calgary-based Neo was founded in 2019 by Chau and Jeff Adamson, who had previously co-founded Canadian restaurant home delivery service SkipTheDishes, and by Kris Read. The Calgary-based neobank launched its Mastercard-branded credit card and digital-only savings account in 2020.

In December 2020, Neo raised C$25m in Series A funding and C$25m in debt facility financing. The fund-raising round was led by Valar Ventures, a New York-based venture capital firm, whose backers include PayPal co-founder Peter Thiel. Shopify CEO Tobi Lutke also invested in Neo's Series A round. ATB Financial provided the debt facility.

Chau says that Neo has a great partnership with Concentra and has no plans to apply for a Canadian banking licence.

Concentra's core business is providing wholesale banking services for Canadian credit unions. In addition to providing its banking-as-a-service platform to Neo, Concentra also has its own direct-to-customer banking business offering consumers mortgages and deposit products.

"We're the 13th-largest bank in Canada, which makes us a relatively small bank," says Concentra president and CEO Don Coulter. "So, we need to provide value in different ways. We're focused on providing banking in a better way for Canadian consumers and businesses. The way we achieve our purpose is through partnerships with fintechs that are creating better experiences for their customers."

"The founders of Neo had a great track record in founding SkipTheDishes, which is a very successful venture," says Coulter.

"They wanted to get into banking and had the attributes and skills to create a great experience for customers, but they weren't bankers. They needed a partner with access to banking infrastructure and payment rails. So, we partnered with Neo, as it was aligned to our purpose of creating a better banking experience and more choice for Canadians. We're looking at building a road map of things we can do together with Neo."

Concentra is also working with Intellect Design, a global digital banking software vendor to build its own digital bank.