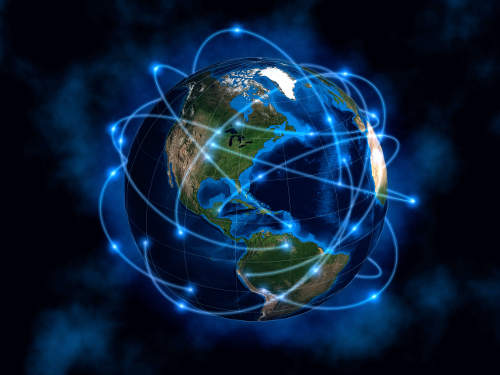 The largest banks in Uganda are Stanbic Bank, Centenary and Standard Chartered Bank.
All three have been accelerating their efforts to digitise and innovate the market. Overall, the banking market in Africa is growing significantly. Consumers across the region now seek alternative ways to pay.
Uganda is a unique market that is filled with potential. By combining digital solutions and alternative technologies, banks in the region can create a powerful user experience that meets ever-changing customer demand.
Banks in Uganda are supervised by the Bank of Uganda, the central bank of the country.
Largest banks in Uganda: Stanbic Bank
Stanbic Bank is one of the commercial banks in Uganda. It is also a majority-owned subsidiary of Stanbic Africa Holdings Limited. In Uganda it is the largest bank by assets.
Customers of the bank have access to a range of banking products and services, such as savings, loans, debit and credit cards, and also mortgages.
In its 2018 results, the bank reported steady growth. Highlights from the results include:
A profit after tax of Ushs215bn. This is up by 7% from Ushs200bn in 2017,
Customer deposits grew 8% to Ushs3.9tn from Ushs3.6tn registered in 2017,
As at end of 2018, 80% of transactions processed through alternative digital channels.
In recent years the bank invested in customer-centric solutions. Furthermore, this enabled the bank to create innovative products for customers. In addition, the banks improved digital channels have helped enhance convenience and transparency for the customer.
Largest banks in Uganda: Centenary Bank
Centenary Rural Development Bank is a commercial banking in Uganda.
The bank offers loans, savings, investments, checking and debit cards. It has more than 1.4 million customers across a network of over 60 branches and around 172 ATMs.
The bank also has a significant rural role. It supports rural farmers and small traders through micro-finance solutions.
Centenary Banks was founded in 1983 and was registered as a full-service commercial bank in 1993. Its headquarters is in Kampala.
Branches are still very important for Centenary Bank customers. Although digital adoption is increasing, bank branches have become part of the community in Uganda. Instead of replacing branches, most banks across Africa are reinventing them to balance the physical and digital worlds.
Standard Chartered's digital drive
Standard Chartered has a long history in Africa, opening its first branch on the continent more than 150 years ago. The bank is continually investing across the continent and over recently years has been accelerating its digital banking strategy.
It won't get rid of branches altogether but now the bank is starting to roll out digital banks to cater to the growing desire for digital banking methods.
Standard Chartered has already successfully launched its first retail digital bank in Côte d'Ivoire. The fully end-to-end digital bank only had one branch to test out the model and services provided.
Now, in the second phase of its digital banking roll out Standard Chartered is now moving forward quickly and will launch more in Uganda, Tanzania, Ghana and Kenya.
Bringing digital to Africa, customers access all the usual banking activities from their mobile device. Furthermore, customers for the first time could open an account through their phones in under 15 minutes.