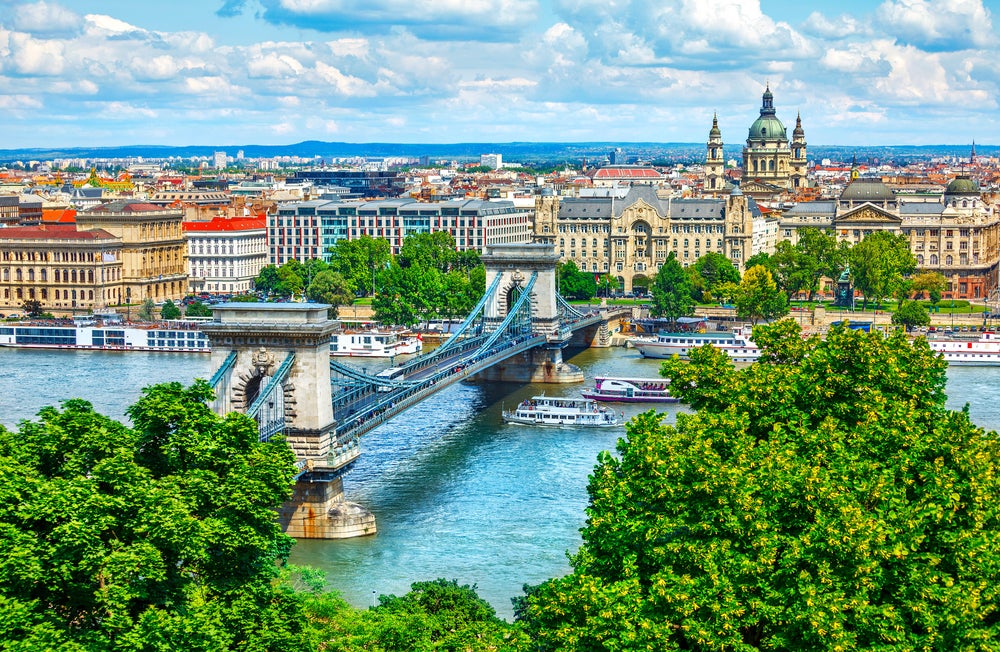 With a banked population of 74.7%, the largest banks in Hungary still have market share to grab and inclusion to promote.
With a population of 9.8 million, Hungary may not seem like the hugest market, but it is improving. According to GlobalData, the annual value of card transactions is more than $18bn with e-commerce valued at $1.8bn a year.
Furthermore, the digital capabilities of the population is strong. Smartphone penetration in Hungary lies at 51.3%. In addition, internet banking penetration in the country is 36%.
To provide services to underbanked customers, Hungarian banks have to compulsorily offer basic bank accounts.
Additionally, in October 2016 the government launched a new account-switching service to make switching current accounts faster and easier. Currently all the largest banks in Hungary,  including OTP Bank, Budapest Bank, and K&H Bank, offer basic bank accounts.
The largest banks in Hungary
OTP Bank
K&H Bank
Erste Bank
Budapest Bank
CIB Bank
OTP Bank has the largest branch presence in Hungary with 361 locations. Worldwide, the bank has 1,411 branches. It serves 18.1 million customers across nine countries across Central & Eastern Europe.
In 2018, its profit after tax hit HUF180.4bn ($632m), rising from HUF168.6bn in 2017. OTP also holds 26% of total assets in the Hungarian market.
K&H Bank, the Hungarian arm of Belgian KBC Bank, holds 206 branches across Hungary. As of 30 June 2018, total assets stood at HUF3,221bn.
Profit after tax for K&H Bank totalled HUF27.6bn after H1 2018.
Erste Bank is present across Central & Eastern Europe with Austria having the most Erste branches (899). In Hungary, Erste has 112 branches, 0.9 million customers, and 3,124 employees.
In terms of market share, Erste holds 6% of total assets in the country and 9% of retail deposits.
The Budapest Bank Group increased its balance sheet total by 20% to HUF1,236bn in 2018. Its national network includes nearly 100 branches.
CIB Bank, part of the Intesa Sanpaolo group from Italy, serves close to 425,000 customers through its nationwide branch network. In 2018, it made a net profit of HUF13.3bn.
The five largest banking in Hungary have the majority of market share in the country, but there are other players. MKB Bank, Raiffeisen Bank, UniCredit and FHB Bank are four more banks that are worthy of attention.