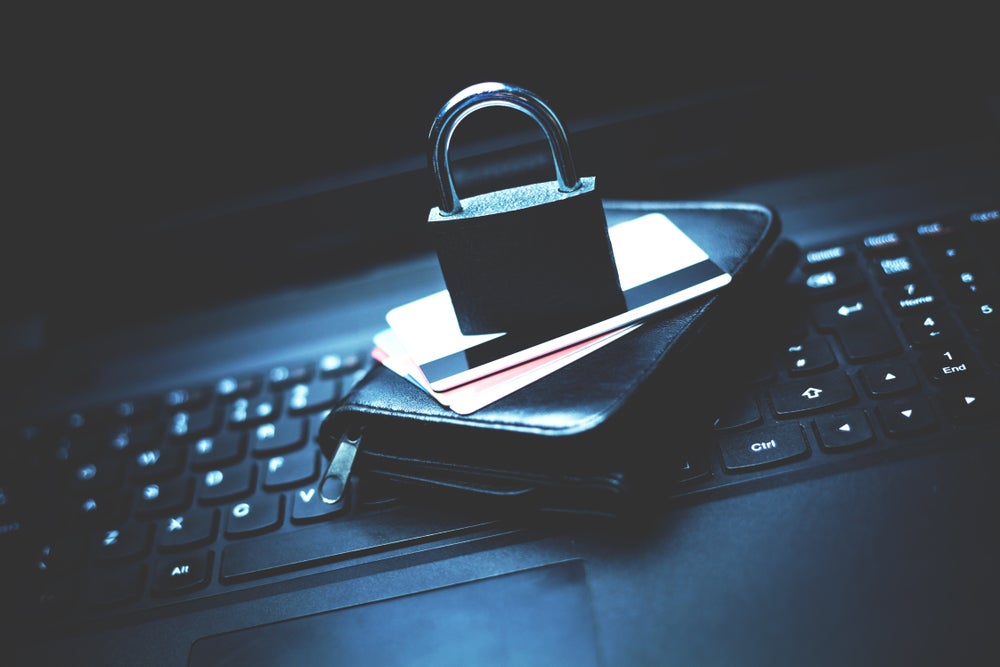 Financial crime is pervasive and ever-evolving, with criminals capitalising on periods of uncertainly such as the ongoing Covid-19 pandemic to perpetuate fraud against vulnerable and unprepared consumers and businesses, argues Andrew Davies
According to the Royal United Services Institute (RUSI), fraud costs the UK up to £190bn a year. Financial institutions can play a key role in fighting back.
Financial institutions shoulder a multitude of responsibilities, from complying with evolving regulations and avoiding emerging threats, to balancing customer demand for seamless service with effectively securing their interactions.
We asked fraud prevention professionals from across the Europe, Middle East and Africa (EMEA) region for their views on financial crime and prevention, particularly in light of the pandemic as part of the Fiserv Financial Crime Survey 2020.
Financial crime specialists, Themis , helped to analyze responses and develop report outcomes for the survey, which revealed four areas of focus.
Tackling emerging threats
Fraud is like a chameleon – it can quickly adapt to changing circumstances. The survey highlighted that 61.4% of respondents indicated that Covid-19 has been a catalyst for new threats, including personal protective equipment (PPE) fraud and Covid-19 bailout fraud.
Other emerging risks that pre-dated this period were accelerated by the pandemic. Survey respondents were particularly concerned about two latent financial crime threats. When asked about criminals' main area of focus during the lockdown, 42.1% said fraud and 24.6% said cybercrime.
Interestingly, cryptocurrencies are less of a concern, although respondents said there is a clear need for greater collaboration between regulators and financial institutions to deal with this emerging type of fraud.
While the pandemic has given rise to new threats, it has also increased pressure on regulators and financial institutions to tackle them more effectively. Clearer guidance has been issued, and financial crime typologies have been updated to reflect new developments.
Education and fostering an "anti-financial crime" culture
The fight against financial crime depends on awareness, understanding, and appreciation of threats. Overwhelmingly, respondents cited that some of the most effective ways to instil an anti-financial crime culture within an organisation are through increased training, guidance, and advice from regulators. Interestingly, despite the fact that fines can be damaging to profitability, nearly three-quarters of respondents said they were not as effective as the methods mentioned above.
Knowledge and appreciation of risks within financial institutions should not just be confined to specialist anti-money laundering (AML) and compliance teams. It is vital that awareness and education be broadened organisation-wide, including at senior management levels. To facilitate further education, financial institutions can look to provide more e-learning tools and encourage employees to attend webinars regularly.
Although creating the right anti-financial crime culture is not easy, in the long-term it will help to ensure a successful fraud management strategy.
Fully embracing digitisation and emerging technologies
Technology has been vital in the fight against financial crime. Respondents pointed to clear, positive effects from digitisation, including the ability to migrate processes online, and the effectiveness of crime detection and prevention measures.  Nearly half of respondents (46.5%) say that AI and robotics are central to their team's financial crime strategy.
Additionally, regulators are aware that they need to keep up with the digital age. The Financial Action Task Force (FATF), an inter-governmental body that sets international anti-money laundering (AML) standards, has highlighted further collaboration with fintechs and regtechs as one of its priorities. It has also published a number of guidance documents about the opportunities and risks presented by different technological developments, such as digital identity systems and virtual currencies.
Building a resilient operation
The Covid-19 pandemic has brought attention to organisations' ability to absorb the impact of extraordinary events. Financial institutions have also had to mitigate the impact of the mass move to remote working, with over 70.1% of respondents saying that their teams needed to implement changes to operational processes as a result.
Respondents cited adverse impacts of the pandemic including the reduction in business demand, adaptation to new Covid-19 related threats, as well as de-prioritisation of some experimental solutions like AI and robotics in favour of more immediately effective methods. On the other hand, this unprecedented time has provided financial institutions with opportunities to review and enhance systems, policies, and procedures, upskill team members, and accelerate the digitisation of manual tasks.
Coming out the other side stronger
The Covid-19 pandemic has provided criminals with new opportunities to commit fraud. However, it has also provided financial institutions the opportunity to test and improve financial crime prevention strategies.
Lessons learned from the pandemic on organisational culture development, technology and resilience will help institutions mitigate the impact of future crises. As they continue to navigate the challenges posed by the pandemic, financial institutions will be in a stronger, more robust position to tackle current and emerging threats head-on.
Andrew Davies is VP of global market strategy, financial crime risk management at Fiserv