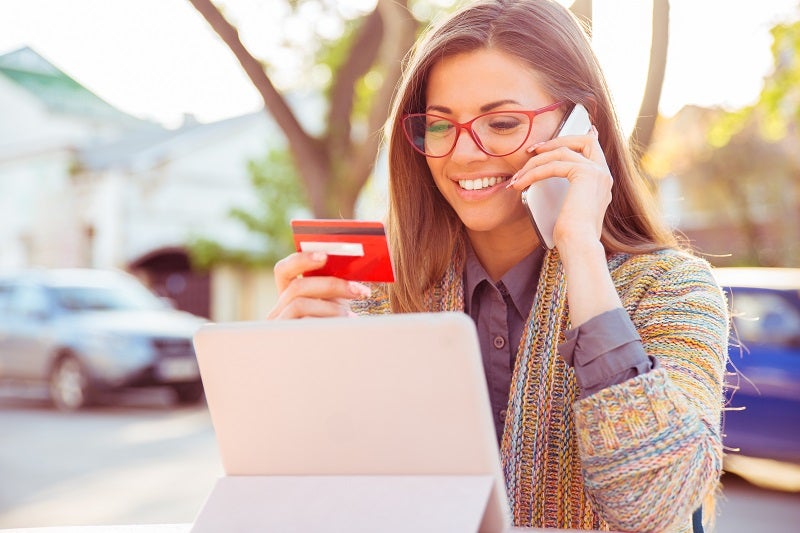 Loyalty means firm and constant support or allegiance. For Matt Phillips, VP, head of Financial Services UK & Ireland at Diebold Nixdorf , earning customer loyalty is a top priority
Loyalty has long been an important focus for many companies, including banks, with a brand's strength often being tied to customer allegiance.
This focus grew exponentially with the launch of loyalty cards in the 1990s, when many supermarkets and retail brands launched loyalty schemes to reward customers for repeat shopping or purchases.
This quickly translated to the online retail sphere with almost every retailer offering some kind of reward or membership club.
The banking industry activated this trend too, with advantageous rates and perks for additional bank accounts and even family members joining the bank. These loyalty schemes and relationship building techniques have transitioned as digital banking, competition and cost management have all impacted the industry.
But overall customers have been seen to remain relatively loyal – despite the Current Account Switch Service which is now well embedded within UK banking, giving consumers the freedom of choice to switch easily.
What does loyalty look like?
Loyalty is a feeling of support or allegiance, and to a brand it means a customer is not only a repeat customer but a customer who associates positively with the brand.
The drive for loyalty in financial services and banking dates back to the 1980s when product marketing and incentivisation began the fight for new customers.
The 1980s presented a time when banks began to fight for deposit accounts, partly due to the marketing drive from the credit card industry, pushing banks to keep pace.
Loyalty in the financial services industry can currently be seen through many lenses, but the key focus for driving loyalty should be ensuring that customer needs are understood and met.
From my perspective it is customer experience that truly shifts sentiment and grows loyalty.
Through an elevated customer experience comes the opportunity to foster a personalised connection, showing understanding of the customer's values and needs, and ultimately demonstrating that the customer can place their trust with the bank.
Customer experience is also a real driver for emotional connections and these are crucial to establishing and growing loyalty.
Choice as a loyalty driver
Customer journeys have changed drastically over recent decades. 30 years ago banking choice and brand loyalty battles were driven by branded piggy banks and customer experience centred around deposit books.
In the decades since, fees and charges have been reduced and removed, with customers now accustomed to fee-free banking and more flexible services.
We are now seeing a further shift and loyalty is being challenged in new ways by the changing marketplace. Open banking has seen more competitors enter the banking industry and flexible fintechs are adding new services to the mix that haven't been seen widely before.
For example, third party apps and platforms can offer insight and financial management – often taking customers to other destinations for exploring and understanding their personal finances.
Technology and brand loyalty
The good news for consumers is that banks are not taking the competition lying down.
It has driven banks to focus even more on improving the overall experience and offering services that increase flexibility and simplify banking for customers.
Technology has enabled banks to leverage industry insights and learn from consumer behaviours, allowing them to better respond to consumer needs – be it supporting financial literacy, connecting physical and digital services or ensuring that customers are being offered the most appropriate products and services.
Being able to utilise technology in this way is driving increased loyalty through improving the understanding of what customers want and need.
Recent Diebold Nixdorf research showed that 41% of consumers would be comfortable to engage with all banking services via an app, highlighting the increasing shift and comfort customers are finding with digital banking solutions.
It is important however that this shift does not supersede the crucial factor of choice, which plays a pivotal role in maintaining the loyalty and trust across the spectrum of a bank's customer base and across all channels.
For example, our research also revealed the importance of physical touchpoints, where a third of customers will always want access to physical, in-branch banking services in some capacity.
This means that banks need to be cognisant of how they blend technology correctly into their branches.
The evolution of self-service technology in branches will ensure that customers still have access to a range of services and are able to connect with advisors, either in person or via video, when required.
Data also plays a key role in the evolution of banking services. Creating a data-led understanding of consumer behaviour and tailoring services accordingly is delivering that next leap in elevated experiences.
Banks need to maintain this drive for personalised, value-added experiences powered by insights and contextualisation.
This process has accelerated in recent years but looking ahead, banks need to continue to be proactive in leveraging these insights for customers and evolve their services accordingly.
For example, the way that customers make mortgage applications, or seek loans to set up a business, could be greatly enhanced through personalisation and more integrated technology and software.
The loyalty, brand journey. Where next?
The journey of the bank brand and loyalty is not over, however there is definitely a new focus, which is and should be seen as an opportunity for banks.
Technology is completely transforming the industry and consequentially transforming loyalty. It is an opportunity for loyalty to be driven in many ways and across many destinations, depending on how each customer prefers to bank.
Banks will naturally engender loyalty through combining technology and an understanding of the customer that provides a service that meets their needs.
A customer-first focus should be driving the strategies all banks are adopting from here on out.