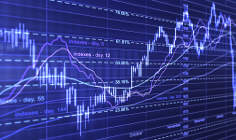 It's not just in the UK that people are keen to make account switching easier according to a report by BT. Stephen Little and Billy Bambrough take a look at BT's report on consumer attitudes to customer services and technology
Portable account numbers would be welcomed by a majority of bank customers around the world, according to an online YouGov study conducted by BT.
The research surveyed more than 6,500 people across six countries worldwide and found that the majority of consumers in Spain (76%), Hong Kong (70%), France (64%), Germany (61%) and the UK (62%) believed that a portable identity number would be useful.
However, a number of those surveyed had mixed feelings about the prospect of banks sharing their IT infrastructure and having access to customers' personal information, reflecting concerns about the security and protection of personal data.
Many respondents felt that banks sharing infrastructure would be a bad idea (38%), whilst a significant number were undecided (28%), even though it would have the potential to improve competition and allow them to switch banks more easily.
The only countries where respondents thought that a shared IT infrastructure for banks was a good idea were Hong Kong (7%) and Spain (5%).
When asked about which three factors would be the most appealing when considering moving banks, the results were fairly consistent across all countries.
Good online banking facilities (39%), the presence of a local branch (45%) and the ability to access banking services twenty-four seven (29%) were ranked highest.
Tom Regent, BT Global Service's president of global banking and financial markets, said: "There is clearly an appetite for technology and services which help increase transparency and competition, such as number portability and richer online comparison tools.
"But there is also a significant level of apprehension around the creation of a shared banking infrastructure, therefore banks need to be mindful that consumers need reassurance around security and protection of their data."
Customers distrustful of social media and mobile banking
The survey also found that many customers were distrustful of social media and mobile banking.
Despite the explosion of social media websites around the world, a majority of respondents in all markets did not consider engaging with banks across social media channels a priority.
When asked which three tools they would most like their bank to provide, customers indicated that they would like to see more sophisticated online tools such as peer review sections (32%), webchat facilities (23%) and 'compare-my-bank' type services (29%) to give them better information and help them make informed decisions.
Internationally, the three most trustworthy technologies were internet banking, in-branch self-service and ATMs.
Mobile banking achieved low scores across all countries, with German consumers the least likely to choose mobile banking in their top three most trusted banking technologies, followed closely by the UK.
Only 5% of German and 10% of British respondents surveyed said that mobile banking was one of their three most trusted technologies.
Customers were also cautious of the use of alternative payments, such as Twollars, Bitcoins, Facebook Credits and virtual wallets.
The percentage of respondents who had tried alternative payments was less than 10% across most of the countries polled.
Respondents from Hong Kong (43%) and Spain (36%) were the most likely to try alternative payment methods in the next 18 months.
Respondents from the USA (12%) and Germany (9%) were least likely to say they would try alternative payment systems in the next 18 months.
BT in emerging markets
In 2012, BT launched an investment programme in Turkey, the Middle East and
Africa. The communications company is recruiting staff and investing heavily in infrastructure in the Asia-Pacific region.
BT plans to offer support to its global customers investing in the region and help emerging local multinationals expand globally.
Into 2013 BT plans to continue its growth by:
– Extending network infrastructure;
– Bringing in products from its global portfolio such as unified communications, voice and video and global ethernet.
– Adding 170 employees across the MEA region.
Marc Carletti, VP of global banking and financial markets at BT, told RBI that BT have keen to build on their investments in China, Vietnam, Hong Kong and through out the emerging markets.
"In 2012 we installed connectivity points into global network and we can now support people software vendors in the region. A lot of investment went in to that area.
"We want to follow our customers and offer the same level of service that we do in more developed areas."